Wow! Jessica Alba Looks Stunning In A Black & Gold Zig-Zag Dress At The 'Machete' Premiere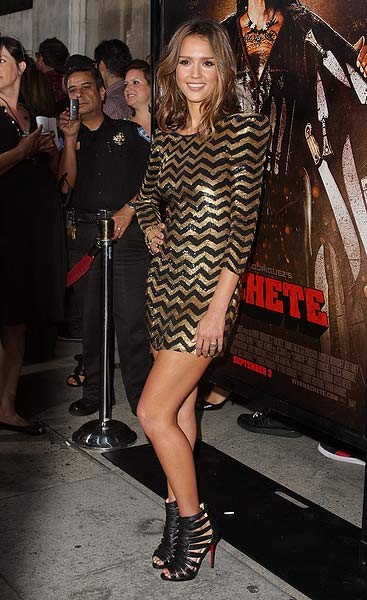 Jessica Alba showed up to the "Machete" premiere in Los Angeles wearing a Charlie Brown-inspired black and gold zig zag dress and gladiator-like heels. She's a lot hotter than the Peanuts character.

The film centers on Machete (Danny Trejo), a former Mexican Federale who plays by his own rules and doesn't answer to anybody. Jessica plays blade-wielding ICE agent Sartana. Lindsay Lohan also plays a small role in the film, but she didn't show up at the premiere, which took place just a day after her release from rehab.

Jessica was recently named the fourth hottest mom in Hollywood. She was beaten by Halle Berry, Monica Bellucci and Kate Beckinsale.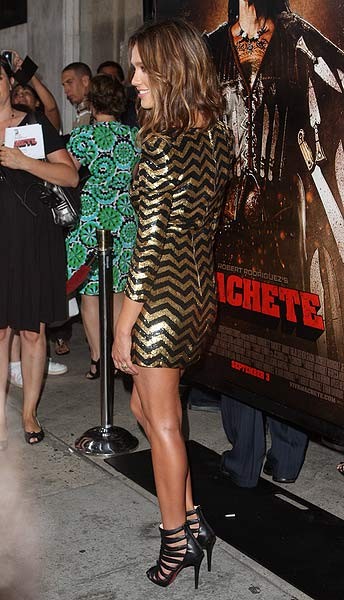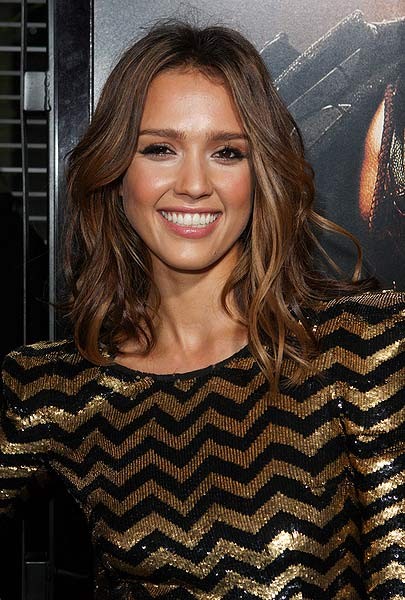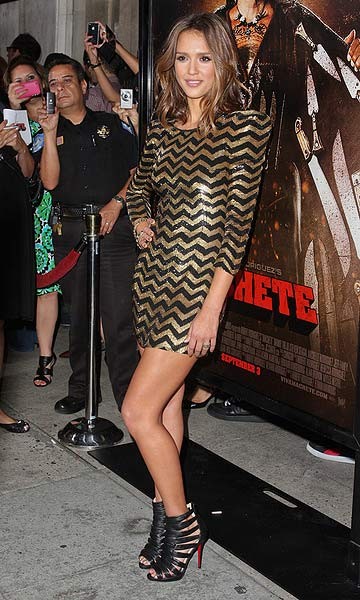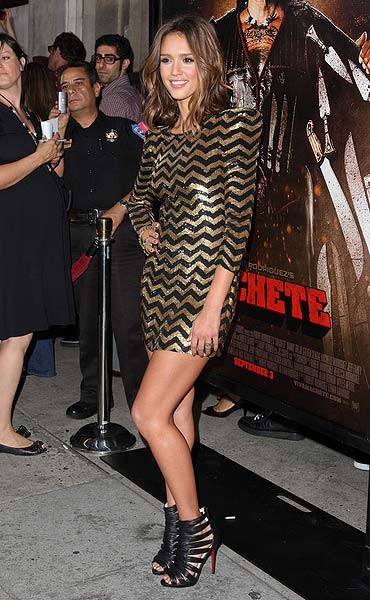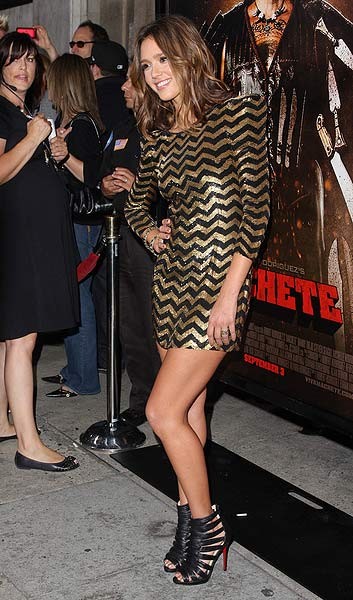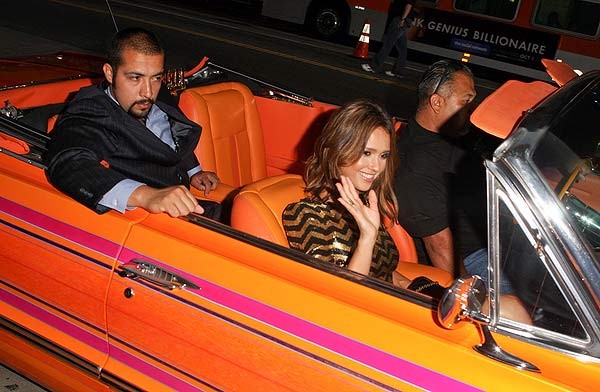 More: Celeb Photo Features | Fashion Photo Features
Click for more great Jessica Alba pictures: