Would You Recognize Kim Kardashian In This Disguise?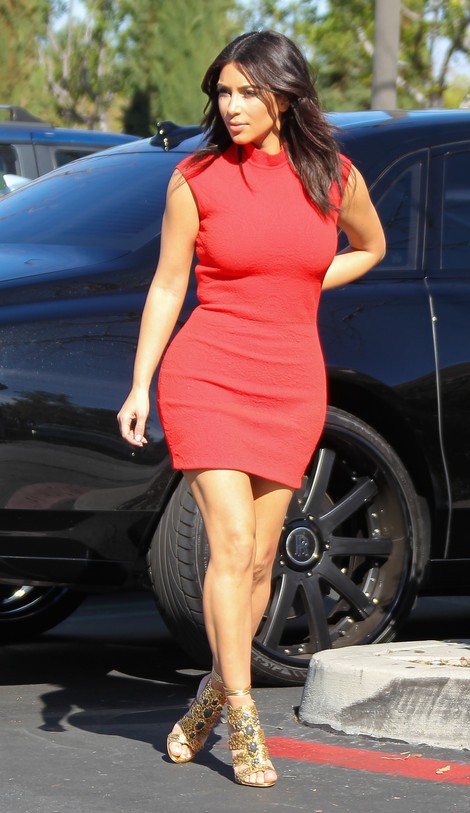 Kim Kardashian played a prank of women who applied to be her assistant for a new TV show.
Last night on the premiere episode of "Celebrities Undercover" on the Oxygen network, Kim underwent a complete makeover to look like someone else and find out what her fans though of her. The reality star put n a wig, fake teeth, and had professional makeup artists add so weight so her face to make her appear so different her sister Kourtney didn't recognize her. Check out her look in the video below.
Kim joined several women for a group interview for the job of Kim's assistant to find out what they had to say when they thought Kim was not around. The women holding the job interview explained Kim was "running late," then let them read a personal message from Kim blaming her tardiness on a fling with Eminem.
After a few more "tests," including a run-in with a tabloid writer, the women were invited back to Kim's home where they met Kourtney and Scott Disick before Kim revealed to the shocked crowd she was with them the entire time.
Do you think you would recognize Kim in her costume?