Would You Date 'Scott Pilgrim' Star Aubrey Plaza?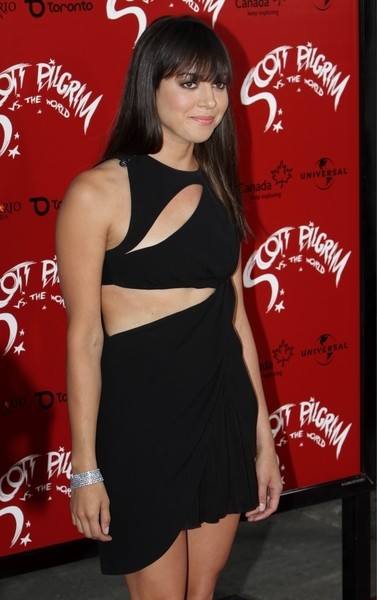 "Parks And Recreation" actress Aubrey Plaza would rather be single. She explained, "I don't date. No, I'm too awkward to date I think."
Aubrey is far from a household name, but she's starting to get noticed.  In addition to her show on NBC, she also starred opposite Seth Rogen and Adam Sandler in "Funny People."
She appears in the upcoming film "Scott Pilgrim Vs. The World" in which a young man (Michael Cera) must fight a girl's (Mary Elizabeth Winstead) seven sinister ex-boyfriends in order to win her hand. The Universal Pictures film is an adaptation of Bryan Lee O'Malley's Oni Press comic book.
See more photos of Aubrey here!