Would You Date Neve Campbell Looking Like This?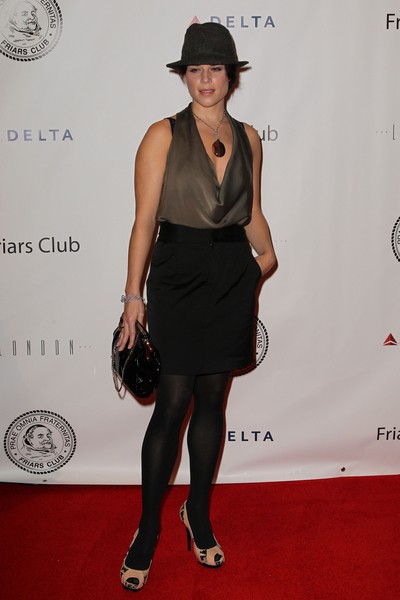 Newly single Neve Campbell arrived at the New York Friars Club Roast of Quentin Tarantino in New York City this week looking like a hot mess. Her bra strap was showing, she's wore a bowler's cap, and looked unflattering overall.
The actress secretly filed for divorce from her actor husband John Light in June.
 
The star wed the Brit in May 2007, but they have separated after three years of marriage. Campbell filed divorce papers in Los Angeles County Superior Court in June, citing irreconcilable differences. The divorce has not yet been finalized, reports TMZ.com.
Click Here For More Neve Campbell Pictures