Worst Dressed Stars At The 2013 Latin Grammy Awards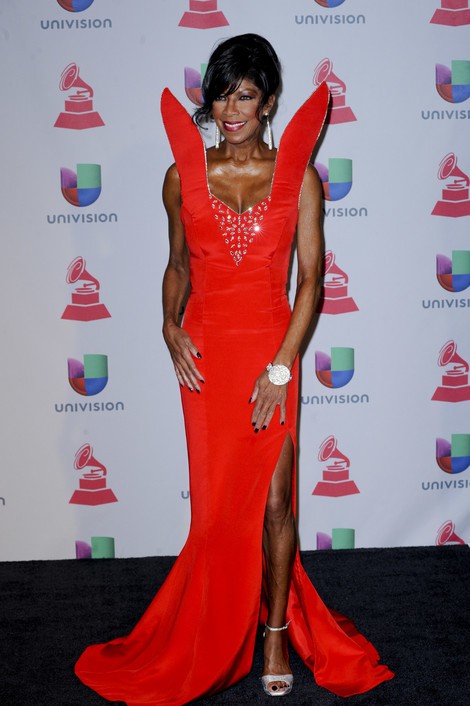 The Latin Grammy Awards took place on Thursday night in Las Vegas, and the stars strutted their best (and worst) looks on the red carpet.
Natalie Cole's gown was a beautiful crimson color, but we don't understand the bat wings jutting out from the front of it.
The 63-year-old singer has toned arms and lean legs, but her choice in dress was simply puzzling. She looked like she was channeling some sort of futuristic, space age style.
Check out more bad looks from last night's event...