Worst Dressed Stars At The 2011 Emmy Awards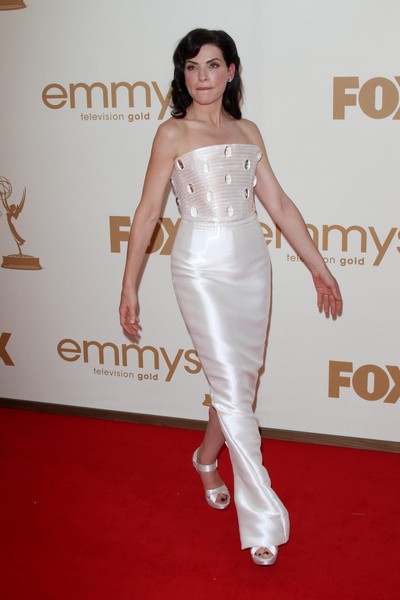 We love great gowns, but we really live for the fashion fails on the red carpet. Check out the stars who really missed the mark at this year's Emmy Awards:

First up - Gwyneth Paltrow. Two pieces equal double trouble for Gwenny. Her hair and make-up look flawless and her body is amazing, but the black lace midriff-baring Gucci gown pushed the envelop (and not in a good way.)

Next - Julianna Margulies. The white Armani Prive with the space age bustier looks like something even Judy Jetson wouldn't want in her closet.

Then there's Zooey Deschanel who chose a gown in a an interesting shade - Pepto-Bismol.

Heidi Klum should have said no to designer Christian Siriano.  The color is great, but there's way too much going on below.

Dianna Agron was a major fail in a royal blue gown. Just say no to baggy draping and the prom updo.

Kristen Wiig should hope no real bridesmaid every tries to copy her dress.
Check out the photos and video below, and tell us if you agree!