Worst Dressed: Roseanne Barr In A Giant Muumuu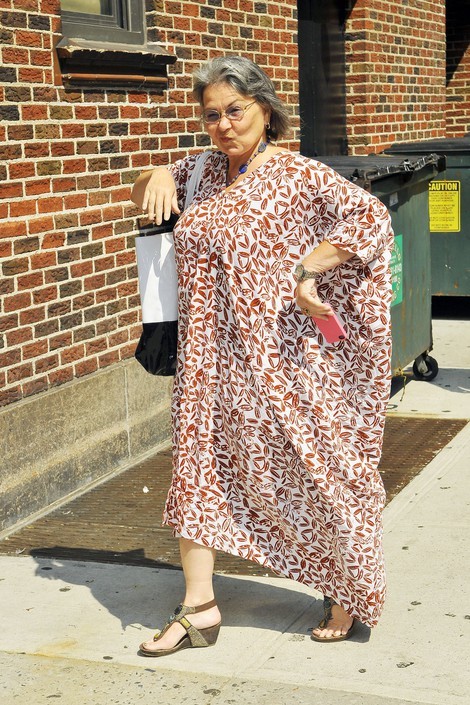 We spotted Roseanne Barr showing off a variety of expressions as she made her way into the "Late Show With David Letterman" in New York City yesterday.
The comedian/actress wore a large printed muumuu that made her look much bigger than she is (we think). Just because you're almost 60, doesn't mean you have to give up!
Barr has recently been politically involved with the Green Party. Party presidential candidate Jill Stein is considering signing her on as her running mate.
The actress is also preparing herself for the next Comedy Central Roast in Los Angeles. She will be mocked and  skewered by her industry pals on August 4.