World-Renowned Music Composer & Conductor Lorin Maazel Dies At 84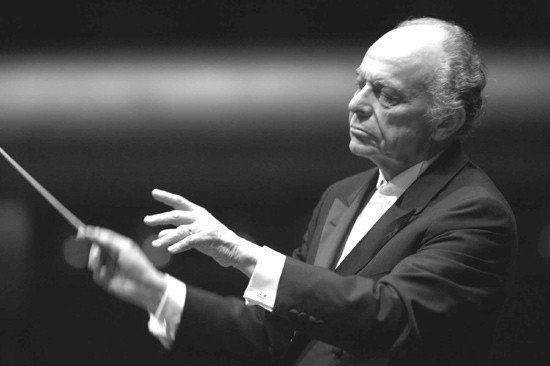 Classical music composer Lorin Maazel died on Saturday at his home at Castleton Farms, Virgnia, from complications related to pneumonia. He was 84.
The Castleton Festival, an annual event founded by Maazel and his wife in 2009, reported the news and said the composer had been preparing for the 2014 festival prior to his death.
Maazel was a second-geneartion American born in Paris. A child prodigy, he began taking violin lessons at age five and conducting lessons at age seven.  He spent more than 75 years in the music business, and between ages nine and 15 he conducted most of the major American orchestras, including the NBC Symphony.
Over the course of his career, Maazel conducted more than 150 orchestras in an estimated 5,000 opera and concert performances. He also made more than 300 recordings, including symphonic cycles of complete orchestral works by Beethoven, Brahms, Debussy, Mahler, Schubert, Tchaikovsky, Rachmaninoff, and Richard Strauss.
Maazel was also a composer, creating most of his work over the last 15 years. His first opera, "1984," was based on George Orwell's book.
Last month Maazel retired from the Munich Philharmonic for health reasons. He thanked "literally millions of fans" who wanted him to keep working.
He is survived by seven children, four grandchildren, and his wife Dietlinde Turban Maazel.