Working Title For 'Star Wars: Episode VII' Is Reportedly Leaked – Do You Like It?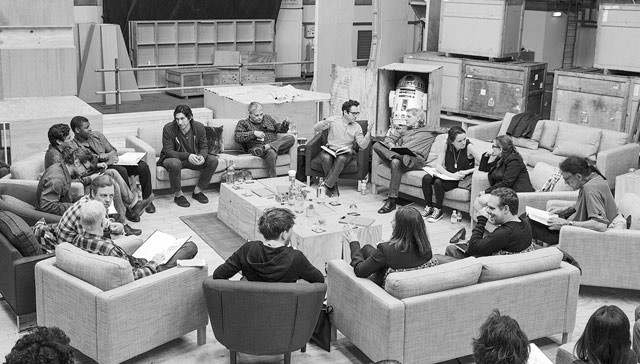 With the main cast confirmed and even photographed reading the script for Star Wars: Episode VII, it was only a matter of time before reports surfaced claiming to know the title of the film.
Ain't It Cool News claims to have known the title for a month, sitting on it and trying to get a confirmation. When a second source came forward with the same title, the site felt comfortable to release it to the world: "The Ancient Fear."
The title apparently refers to Max von Sydow's character, who will reportedly play the main antagonist. The title arguably fits into the naming scheme of the six previous Star Wars films:  The Phantom Menace, Return of the Jedi, etc.
However, the title could also be the production code name, similar to Return of the Jedi's "Blue Harvest." No one in the production of Episode VII has confirmed or denied the title.
What do you think? Do you like the sound of "Star Wars: Episode VII – The Ancient Fear?"