Woody Harrelson Suffered Depression After 'Rampart' Screening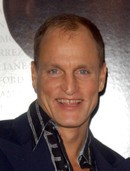 Woody Harrelson experienced a bout of depression after viewing the first cut of upcoming movie Rampart, branding it "one of the worst periods in my professional life."

The No Country For Old Men star saw an early screening of the Oren Moverman-directed drama in May, weeks before it was completed - and he was far from impressed with what he saw.

He tells The Hollywood Reporter, "(It was) very different from what was in the script and what we shot - there are probably 36 scenes expunged from that movie and a lot of big scenes too, but it would have been a fricking four-hour epic. But it devastated me because I knew when I was shooting it that it was going to be a great movie, for sure.

"(Seeing it) was probably one of the worst periods in my professional life - the depression over it. I was so depressed over it and didn't know how to deal with it. I felt the editor had swayed Oren. I felt he had been misled, and he was saying, 'Trust me, these are my decisions, the editor is great.'

"There were a couple of months of this weird energy between us, and he said, 'I don't want this to wreck our friendship.' So I said to him, 'I promise you, dude, nothing will destroy our friendship...' Because, in a lot of instances, relationships would have dissolved over this."

The movie was re-cut before it premiered at the Toronto International Film Festival in September and Harrelson was overjoyed by the changes.

He adds, "I said, 'I don't know how I'm going to go and support a movie I don't believe in.' They said, 'You have to see it.' I got to go and see the movie again - and I just know this is going to be a disaster - and Oren's there and there was a lot of pressure for me to sit and watch this thing. And after the first 10 minutes I go, 'Whoa, this is good!' And it just kept being amazing. I was really wrong. The movie did change for sure; it got tighter and better. We hugged and cried and were just so happy to be on the same page."