Woody Harrelson Plays A Badass Cop (Photos)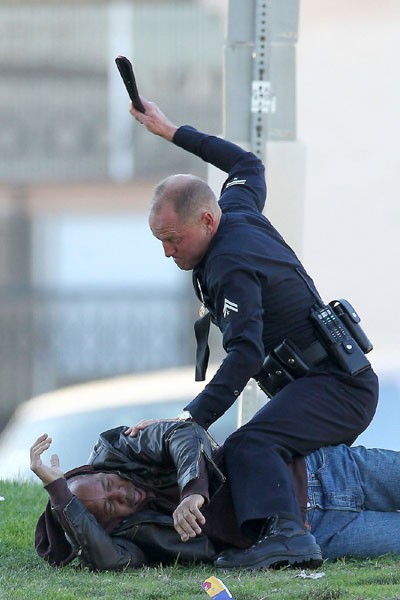 We spotted Woody Harrelson filming a violent scene in downtown Los Angeles for his upcoming movie "Rampart." In the scene, Harrelson, who plays a renegade police officer, chases down a man and beats him with a club.
In between takes, Woody can be seen taking out a set of false teeth.
The movie follows veteran police officer Dave Brown, the last of the renegade cops, as he struggles to take care of his family, and fights for his own survival. Steve Buscemi, Sigourney Weaver and Ice Cube also star.