Woody Harrelson Fights For Ape Rights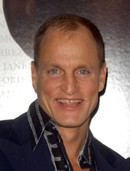 Woody Harrelson is calling on powerful California Senator Barbara Boxer to add her name to a long list of politicians opposed to chimpanzee and ape experiments across the U.S.

In a letter the actor has sent to Boxer on behalf of People for the Ethical Treatment of Animals, he asks the chair of the Senate Committee on Environment and Public Works to join the more than 160 senators and representatives who are supporting the Great Ape Protection and Cost Savings Act, which would permanently end the use of chimpanzees and all other great apes in invasive experiments and retire federally-owned apes to sanctuaries.

For this legislation to move forward, Boxer must schedule a discussion so that the committee can consider it.

The former Cheers star writes, "I was shocked to learn that the use of chimpanzees in experiments still persists in the U.S. even though the entire European Union and every other country around the world, except for tiny Gabon, have banned such experiments.

"Nearly 1,000 of these complex beings are locked inside barren cells in laboratories - some for as long as 50 years - where they have been intentionally infected with diseases such as HIV/AIDS and hepatitis and forced to endure decades of invasive procedures, fear, loneliness, and pain... I hope you will agree that chimpanzees deserve better."