Women Want To Cheat On Their Partners With Ryan Reynolds & Ryan Gosling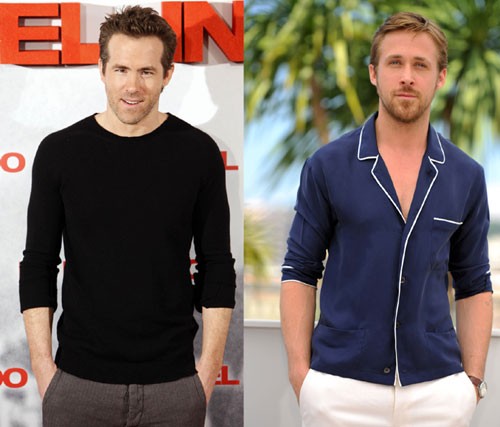 Ryan Reynolds has beaten Ryan Gosling to the top of a new list of hunks women would most like to cheat on their partners with.

Reynolds topped the Fitness magazine countdown with 14 percent of the vote, while Gosling was just one percent behind him. Taylor Lautner and Bradley Cooper tied for third place with 10 percent each.

The poll also revealed that 38 percent of the women asked to name the celebrity they'd consider having an affair with confessed they would cheat if given a free pass.

In a related survey, Reynolds' "The Proposal" co-star Sandra Bullock was the clear winner in a Classiest Composure poll, compiled to find the Hollywood wives who have best survived a cheating scandal.

Bullock, who dumped husband Jesse James after learning he had been unfaithful, scored 44 percent of the vote. Arnold Schwarzenegger's estranged wife Maria Shriver came in a distant second with 13 percent.