Women Injured In Chris Brown/Drake Brawl Suing Club Owners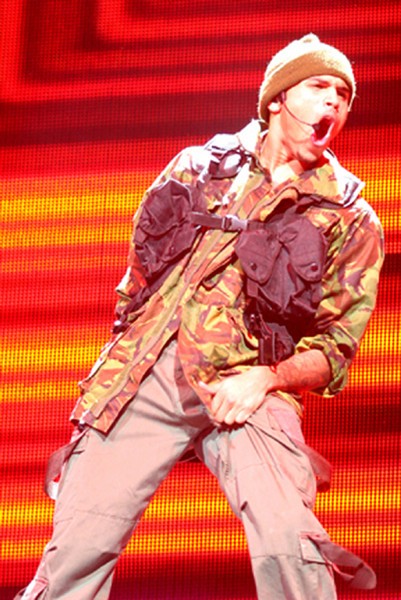 Two women who were caught in the middle of a barroom brawl between the entourages of rapper Drake and R&B singer Chris Brown are suing the owners of the club where the fight occurred.

Lucy Pavlovsky and Nadia Beddini have filed lawsuits against the W.i.P. club in Manhattan after suffering "permanent injuries" as a result of the fracas, and both women have accused the club of overserving already intoxicated patrons. The two feel that if patrons were cut off and asked to leave the fight may have been avoided.

In addition to cuts on their faces, heads and necks, Pavlovsky needed medical attention after the fight and required several stitches to close up lacerations on her arm she received from a broken bottle.

The suit doesn't specify how much the women are seeking in damages; but it does specify that those involved in the fight were "sold and consumed alcohol in excessive amounts."

Javier Solano, who is legal counsel for the two women, says the club failed to train their bouncers how to properly handle violent situations.

Neither Brown, Drake or anyone in either entourage was named in the suit.

NBA star Tony Parker, who was at the club during the fight and suffered an eye injury that may sideline him from playing on the French national basketball team during the London Olympics, is also suing the club. He's seeking $20 million in damages.