'Woman Of The Year' Eva Longoria Was Beautiful In Black At Nevada Gala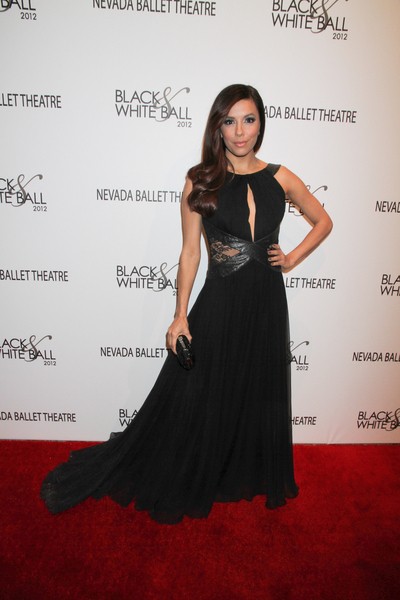 "Desperate Housewives" star Eva Longoria was named Woman of the Year at a glitzy gala held annually by the Nevada Ballet Theatre yesterday.
 
The actress was the guest of honor at the dance company's Black & White Ball in Las Vegas, where she was recognized by bosses for her philanthropy and "dedication to the world of arts and entertainment."
 
She took to Twitter on the morning of the event to tell fans about her latest trophy, writing, "Off to Vegas to attend the Nevada Ballet Black & White Ball. Thank you for honoring my work!"
 
Past recipients of the Nevada Ballet Theatre's prize include Debbie Reynolds, Marie Osmond, Priscilla Presley, Celine Dion and Bette Midler.