Woman In Robin Thicke Butt-Grabbing Photo Claims He Cheated On Wife Paula Patton With Her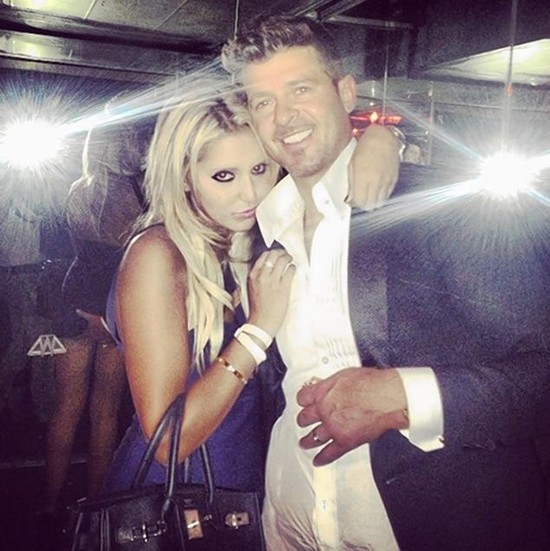 The 20-year-old girl in the Instagram photo with Robin Thicke that was posted last week has accused the singer of cheating on his wife, actress Paula Patton.

Lana Scolaro posed with the singer for a few snapshots that she posted to her Instagram page, and in one particular shot the singer appears to have his hand on her behind, something Scolaro confirmed to E! News over the weekend.

"I knew his hand was on my butt, but I didn't know that there was a mirror," she said. "I didn't even know that was the reflection until I uploaded it, and someone commented on it. I was just like, 'Oh I'll Instagram this photo with Robin Thicke, like everybody else.'"

Lana claims she met Thicke a week before the VMAs and he's the one who approached her, and now she tells Life & Style Magazine that she was with Thicke "the whole night" and even made out with him while wife Patton was nearby.

"I don't think he cared what she thought..." Lana told the magazine. "His hands were everywhere."

Lana says that she initially fought off his advances over him being a married man, but Thicke assured her his wife was "chill" with it.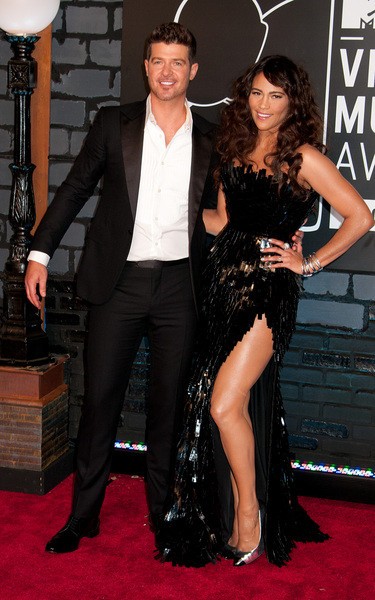 Thicke and Patton

Scolaro claims that she rode along with Thicke and Patton to another party, where the singer made his move.

"I went to the bathroom, and when I came out he was standing there. He turned off the lights so no one could see us, and he started making out with me," Scolaro tells Life & Style. "He was grabbing me. He was like, 'I want to get you into bed!'"

Things didn't go any further than that though as the couple were interrupted numerous times.

Patton's rep has responded to the allegations though, telling the magazine, "It's just a girl looking for some attention. Paula and Robin aren't concerned."

Since the photo became headline news, Lana's email address has been added to the top of her twitter page.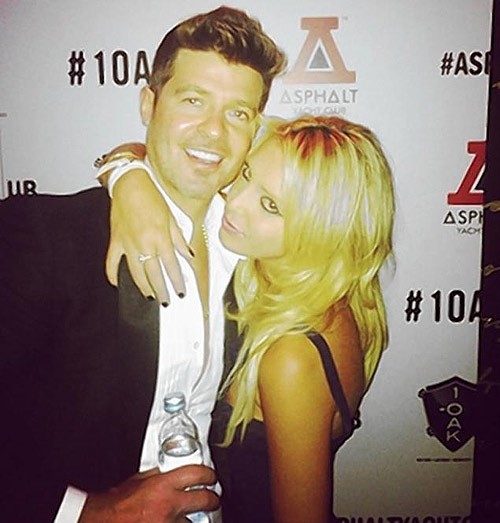 Thicke and Scolaro