Woka-woka (Links & Stuff)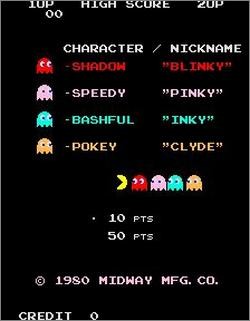 Check out some of the best links and viral videos found around the web today. And be sure to visit our
On the Web
section where we're constantly adding interesting links all the time.
YOU can even add links to stuff you find out there now, like interesting articles, cool YouTube videos, strange news, interesting photo galleries, and, well, just about anything!
"Snakes on a Plane" and Samuel L. 'monkey-fighting' Jackson's TV edit:


Amy Winehouse has the Mother of Bad Ideas
- Celebrity Milkshake
Let's play 'this could kill me but I'll give it a try anyway'
- YepYep
"Snakes on a Plane" and it's monkey-fighting, Monday-to-Friday TV edits
- Holy Taco
Seven marriage proposals gone terribly wrong
- Oddee
Christina Aguilera shows off one of her totally hot piercings (mildly NSFW).
- On 205th
Urban Spelunking
- G4TV
Proof that Hollywood is f#$%ing with us: 2 Mall Cop movies in 1 year
- Cracked
Real-Life Pac-Man Terrorizes People
- Break
Lady Gaga: one-hit-wonder or actual artist?
- Jezebel.com
Pirates of the Caribbean 3: with and without CGI effects
- Agent Bedhead
Pyro of the day: How to mount a tire using starter fluid (dangerous, but good to know)
- geekologie
Kristen Bell confirms one of our suspicions
- Celebrity Smack
Mythbusters: 650mph steel vs small car:


"I always quiz Reese about how she does it. I feel like she does a really good job."
Jennifer Garner
credits pal
Reese Witherspoon
with being a great mom.
"I want to be like one of those little fainting goats that get scared and then just fall over. I want to go and go and then drop dead in the middle of something I'm loving to do (sic). And, if that doesn't happen, if I wind up sitting in a wheelchair, at least I'll have my high heels on." Country singer
Dolly Parton
has no plans to slow down at age 63.
Hey, Imperial Stormtroopers don't use lightsabers... oh, wait

Like what you see? There's lots more of this stuff in Starpulse's
On the Web page!
And don't forget to bookmark the
On the Web
page and check back often for some of the hottest, funniest, interestingest and craziest stuff on the web!
What do you think of these links? Interesting? Funny? Sexy? Stupid? Post your comments below!
And head over to our
On the Web section
to submit stuff that you've found and want to share!