Wiz Khalifa Only Has Eyes For Amber Rose, Groupies Aren't Worthy Of Breathing His Air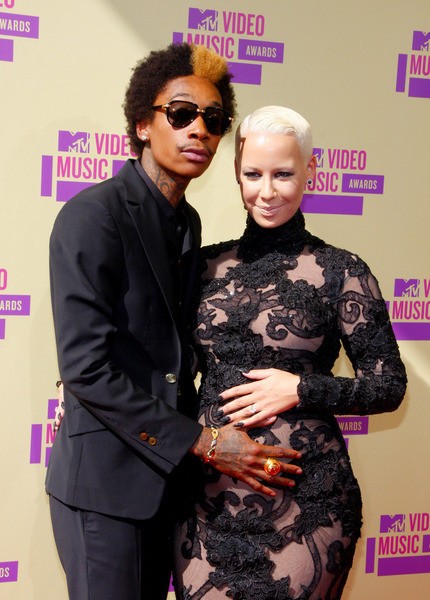 Rap star Wiz Khalifa has vowed to stay true to his pregnant fiancee Amber Rose because he's too good for his groupies.

The "Black & Yellow" hitmaker admits he's so smitten with the model-turned-singer he only has eyes for Rose.

Khalifa, real name Cameron Thomaz, tells Complex magazine, "I don't look at no girls (sic). All I look at is my fiancee. I don't got no reason to look at other girls. It's weird to some people, but to us it's the right thing.

"Groupies? I don't do that. My girl said to me, 'Baby, these b**ches don't even deserve to breathe your air'. And I was like, 'You know what? You (are) right'."