Wiz Khalifa And Amber Rose Welcome First Child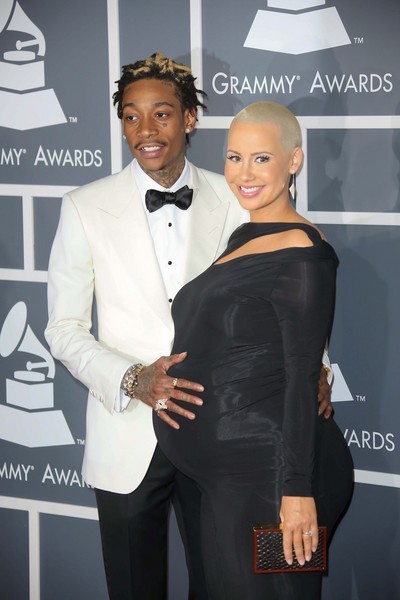 Rapper Wiz Khalifa and his model fiancee Amber Rose welcomed their first child into the world on Thursday afternoon, and the proud new dad shared his excitement via Instagram.

"Happy Birthday Sebastian "The Bash" Taylor Thomaz!!!" he wrote, revealing the infant's name. "Everyone welcome this perfect young man into the world!"

Just a couple of hours before announcing the big news, Khalifa posted a picture of himself in hospital scrubs with the message "Daddy time."

Rumors that Rose had given birth started on Tuesday, when Khalifa posted a photo of the fetal monitor with the message, "coming soon."

But Rose tweeted that she hadn't given birth just yet.

"I got a million congratulation texts yesterday for having the baby..." she wrote. "It was sweet but our Chicken nugget is still baking. My due date isn't until Feb 24th & this is my first baby so he may come early he may come late but either way he'll be here soon."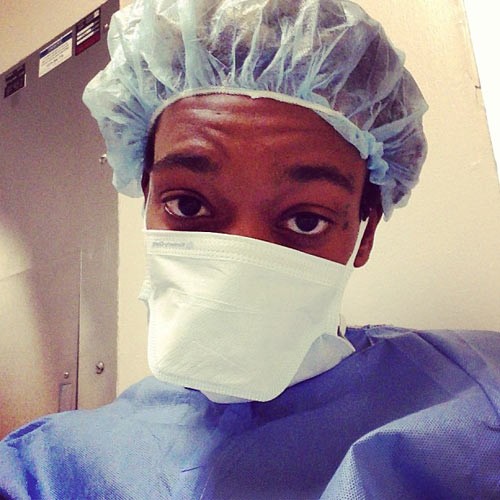 The couple announced Amber's pregnancy in September at the MTV Video Music Awards; and in December Khalifa and Rose both said the child will be exposed to marijuana.

"I'm not going to be smoking right there over the baby, because smoke in general and being high is not good for a kid," Khalifa told E! News. "None of that. But definitely he's going to know what it is — and he'll know the difference between being a child and not being able to use it and being an adult and knowing how to use it."

Rose added that weed is "just like alcohol" and that her children will learn that it's for adults only.

"Our son is just going to know that daddy likes to smoke," she said."
Congrats to Wiz & Amber on their future pothead.