Wiz Khalifa And Amber Rose Marry In Private, Plan To Have A Bigger Wedding This Fall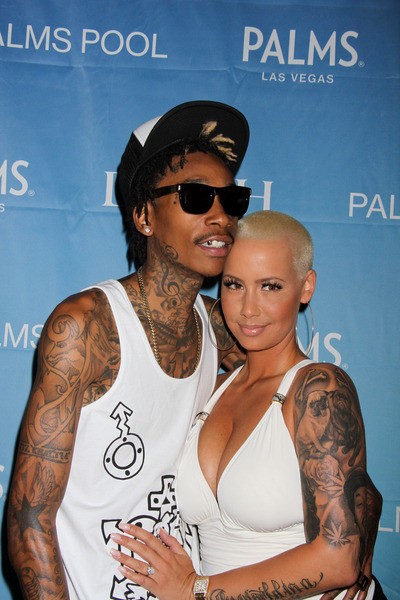 Rapper Wiz Khalifa and fiance Amber Rose have tied the knot.

The two stars shared the news on Monday afternoon, just days after getting a marriage license in the city of Los Angeles.

The couple married in a small, private ceremony and are planning a big celebratoin in the fall.

"Me and Amber got married today," Wiz tweeted. "Weddings this fall. Thought I'd let yall know."

Rose also confirmed the news, writing, "Yay me & my Baby are officially married!!!"

Khalifa revealed that Rose, who gave birth to the couple's first child, son Sebastian, earlier this year, wants to lose all of her pregnancy weight before walking down the aisle.

"She wants to look perfect in her dress," he tells Sister 2 Sister magazine. "She doesn't want her dress to fit her 'after baby' body. She wants it to fit her regular body."

The two started dating in 2010, shortly after Rose split from rapper Kanye West.