Withings Launches Lower Cost Wireless Scale WS-30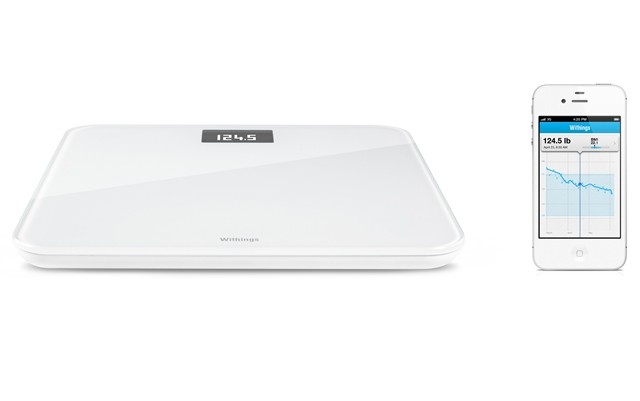 Withings announced this week the US availability of the Wireless Scale WS-30 which is not a replacement for their WiFi Body Scale. Not familiar with the WiFi Body Scale? It's a great way to weigh yourself and see that data automatically uploaded via WiFi to an app on your iPhone or on their website—you can even have it automatically tweeted out if you want positive encouragement from friends.
The WS-30 is positioned as a less expensive model that still provides you with your weight and BMI data, but no lean/fat mass analysis.
However, it does now incorporate Bluetooth Smart technology so you can sync your scale with your devices via Bluetooth or WiFi.
Finally, it features something called the Withings Position Control technology, which provides on-screen visuals to help users properly position their body for more accurate weighing.
After each weigh-in, users can still see how they're doing with the Withings Health Companion App or on the Withings webpage.
The Withings Wireless Scale WS-30 is available now from www.withings.com for $129.95.