Wishes Of A Television-aholic: 'Hawaii Five-0'
For someone as obsessed with television as I am, the prospect of four months without new episodes of my shows is a maddening one.  Thankfully, mid-July is finally upon us, and I can take comfort in the knowledge that most television shows have began production for the 2011-2012 season.  To honor this momentous occasion, I will be detailing my wishes upcoming seasons of my beloved shows.  I will do a different show every week, so stay tuned for your favorites and feel free to chime in too.  First up: arguably the best rookie show of last season, CBS' "Hawaii Five-0."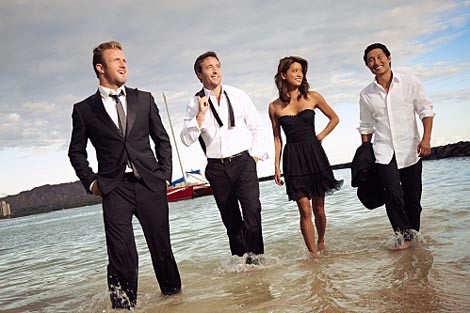 The first season of this high-octane cop drama offered an intense, physical outlet for smoldering Aussie Alex O'Loughlin ("The Back-Up Plan") and a platform for Scott Caan's trademark snark ("Entourage") as Lt. Cmdr. Steve McGarrett and Detective Danny Williams respectively.  The re-boot of the popular '70s series is faster, denser, and at times, unexpectedly touching.  This is a show that actually understands that people may come for the crimes and exotic locale, but fans stay for the personal dramas and relationships of the men and women that make up the Five-0 taskforce.
The season finale left McGarrett under arrest for allegedly murdering Governor Jameson (Jean Smart); Chin Ho Kelly seemingly switching sides to become an HPD Lieutenant and Steve's arresting officer; Kono identified as a suspect in the multi-million dollar theft of a secret HPD evidence locker; and Danny expecting another child with his ex-wife Rachel, who fled to New Jersey while his team was crumbling. 
Although little needs to be done to this thrill-packed legal drama, it could use some minor tweaks.  Here are my wishes: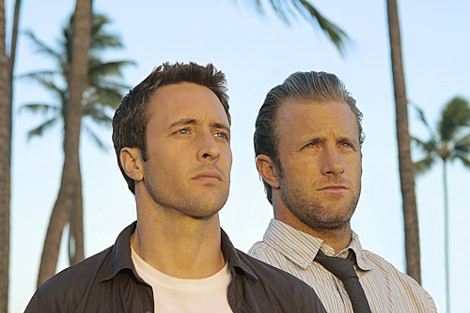 More Bromance.  Sure, there are gruesome crimes to solve, including the ever-deepening rabbit-hole of McGarrett's parents murders, but what I love the most is the growing, unabashed bromance between my favorite Navy SEAL and New Jersey detective.  Behind the macho disses and jabs, there is real man-love brewing between Danno and Steve; one calls the other "babe," and draws him air hearts, the other calls in favors with the governor to get him to stay on the island.  It's mildly dysfunctional (as I believe Danny is a surrogate father for Steve), endearing and more than a little hot.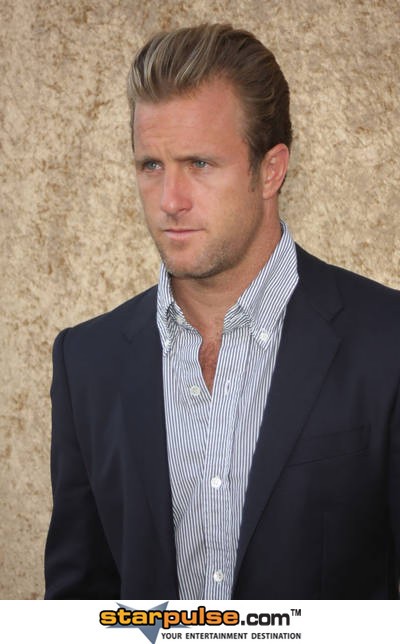 Danny needs to confront his ex-wife.  Danny is a wonderful father, and I love him for it.  However, the most unbelievable, shark-jumping arc in the finale was when Danny agreed to uproot his life again on a whim and move back to New Jersey after learning that his ex-wife and current fling, Rachel, was pregnant and suddenly desperate to leave the island (even though she had approximately 742 loose ends left in Hawaii, starting with the end of her marriage).  I'm not sure why Rachel must hop continents every time she dates a new man or if the pregnancy is even real.  It infuriated me that Danny, a man who will battle international terrorists with enthusiastic glee, couldn't or wouldn't stand up to the woman who stole custody of his daughter, and moved 5,000 miles away.  As brainless as it was for Steve to break into the governor's mansion twice, it took serious cojones and he got answers.  I sincerely wish that Steve teaches his partner about courage and nerve, and that Danno confronts Rachel (Claire van der Boom) in the premiere.  After Steve gets out of jail, of course.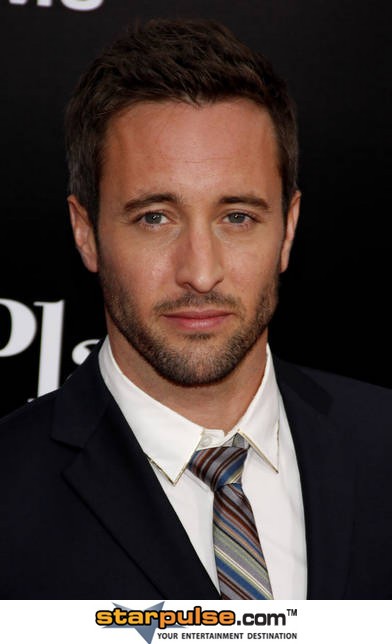 Love interest for McGarrett.  TVLine.com reports that Lauren German ("Happy Town") will be one of many new additions to the Five-0 team (also joining the show are "Heroes" Masi Oka; "Saving Private Ryan's" Tom Sizemore; "Lost's" Terry O'Quinn; and "Terminator: The Sarah Connor Chronicles, Richard T. Jones). German will play a former Homeland Security Officer appointed by the new Governor (Jones) to keep the Five-0 crew in check.  Personally, I'm rolling my eyes over the casting of what sounds like a female version of McGarrett as a potential love interest, because that's not at all clichéd.  I would love for Steve to chase a woman as passionately and creatively as he pursues drug dealers and human traffickers.  I just wish that the possible future Mrs. Navy SEAL wasn't a female ninja with a penchant for armed conflict and love of firearms.  That relationship would most likely end in an elaborate bloody tragedy.  Also, I dug the awkward and adorable bond simmering between McGarrett and CIA desk jockey Jenna Kaye played with quirky pizzazz by Larisa Oleynik.  She is peculiar, intelligent and fun, exactly what the stern, clinical, somewhat traumatized McGarrett needs.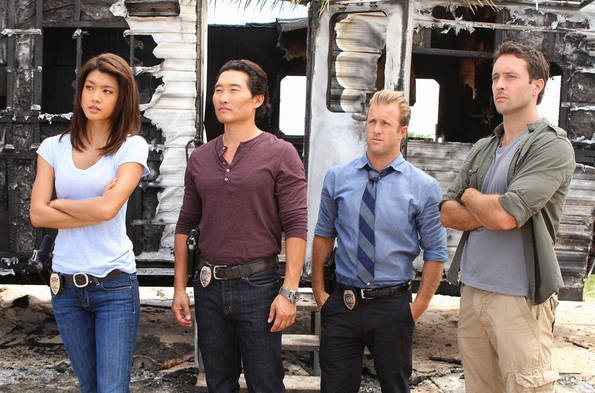 Focus on Main Five-0 Members.  With the influx of many new faces, I am concerned that "Hawaii Five-0" might lose track of the originals who made the adrenaline-packed series the success it is in order to explore the lives of the shiny new characters.  The show is about Steve, Danno, Chin Ho Kelly (Daniel Dae Kim) and Kono Kalakaua (Grace Park) and the picturesque paradise that is Hawaii.  While I am genuinely excited and intrigued by the new additions and a more cohesive crime-solving team, I wish that the heart of the show will continue to be Hawaii's fantastic four.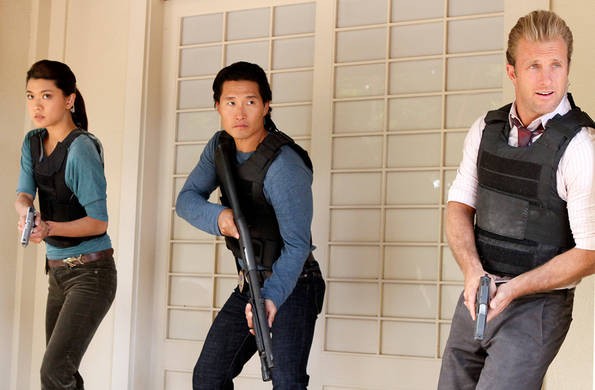 More action.  I happily confess that I am a sucker for exhilarating action and gratuitous violence, and "Hawaii Five-0" delivers sequences worthy of a summer blockbuster.  Next to the bromance and the unconstitutional torture and interrogation of deserving bad guys, it's the most entertaining part of the show, so I want more car chases, explosions and combat.
Find out if my wishes come true when the second season of "Hawaii Five-0" returns on Sept. 19.
Check out the climax of "Hawaii Five-0's" badass first season!