Wishes Of A Television-aholic: 'Glee'
Believe it or not, this television-aholic actually scoffed at the early promos of what would come to be FOX's mega-hit, "Glee."  The show looked silly and childish, and I thought it would be cancelled before the fourth episode.  My initial assumptions were glaringly and wonderfully wrong.  "Glee" is the television equivalent of cotton candy—brightly colored, lighthearted and achingly sweet.  It makes me feel inspired and happy while most of my favorite shows make me want to curl up in the fetal position and ugly-cry.
Unfortunately, the last season was a little more sour than sweet thanks to uneven, disjointed storytelling, too many characters, and the gross underuse of the spritely Jayma Mays as a viriginal guidance counselor with OCD and Will Schuester's (Matthew Morrison) unrequited love.  When we last left Mr. Schu and the glee club, they'd gotten their asses spanked and their dreams dashed in their first national show choir competition, thanks to Finn (Cory Monteith) and Rachel's impromptu kiss during their performance (or maybe because they'd written their original song three hours before they were supposed to perform), Mr. Schu inexplicably gave up on his Broadway dreams, Quinn (Dianna Agron) cut her hair, Sam and Mercedes were dating—the one development I was thrilled about—and Coach Sylvester (Jane Lynch) wasn't lurking in corners in an attempt to sabotage the New Directions.
Production for season three is underway and let's hope "Glee" is recapturing some of its trademark harmony.  Here are my wishes for the new season: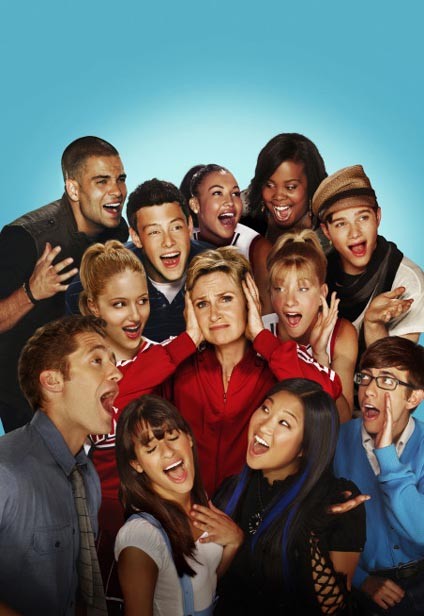 Less Rachel and Kurt.   Before I enrage devoted Gleeks, I must state that I heart Rachel and Kurt (uber-talented Lea Michele and Emmy-nominated Chris Colfer, respectively).  I love their friendship, their struggles, and how they are unapologetically themselves whether that means sending a talented competitor to a crackhouse or enduring harassment because you're a boy and you aren't afraid of bringing another boy to prom.  However, I felt this season was too heavy on the Rachel and Kurt drama, and the other characters had only scraps of storylines to choose from—Sam's homeless, Mercedes doesn't have a date to the prom, Mr. Schu is lonely.  Now that we know that Michele and Colfer aren't leaving when they graduate, I wish that the show will focus more evenly on the entire cast.  Drama for everyone!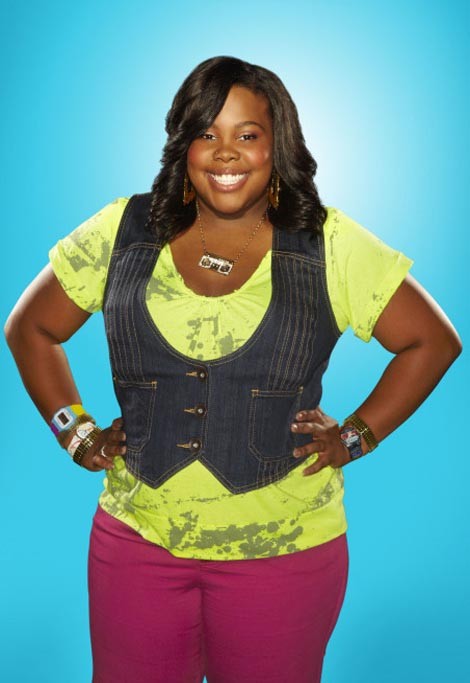 Mercedes gets a solo in a major competition.  Sublime triple-threat Lea Michele has mastered the art of crying perfect diva tears while singing a heartrending ballad.  I've dubbed it the Berry Ballad N' Bawl, and a vital square in "Glee" Bingo. It's an effective display of talent and emotion, except when she does it in every.  single.  episode.  Also, my favorite songs have been performed by the underappreciated, underused underdog Mercedes Jones who is gloriously portrayed by Amber Riley.  "Hell To The No," her covers of "Ain't No Way" and "Try A Little Tenderness" are on regular rotation on my iPod.  Thus, I wish that two years of hard work and dues-paying will finally culminate to the powerhouse singer getting a solo part in a major performance.  Truthfully, I'd like to see the both super-divas combine their talents to annihilate the competition in regionals. 
I suspect Mercedes will have plenty to sing about as fan favorite Sam Evans will definitely be making off-screen exit as his portrayer Chord Overstreet has decided not to return, according to TVline.com.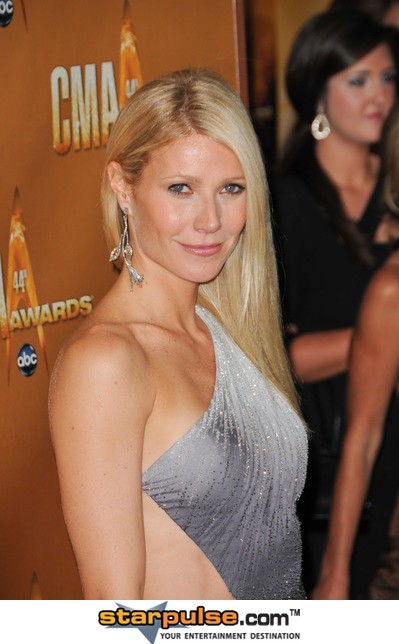 Smarter stunt casting.  The casting Neil Patrick Harris as Bryan Ryan, a nemesis for Will Schuester, was nothing short of genius.  The decision made for hilarious television and netted the innately hilarious Harris an Emmy win for Outstanding Guest Star in a Comedy Series.  The use of Broadway star Kristin Chenoweth as the vice-happy golddigger April Rhodes was even more brilliant.  Conversely, I was not as gung ho about the notion of cast Oscar-winner Gwyneth Paltrow as a free-spirited substitute teacher Holly Holliday.  The media may have worshipped her three-episode arc, but I loathed every second of it.  Paltrow is a fantastic and celebrated actress, but she's barely a passable singer who had more chemistry with Cee Lo's feathered Grammy costume than Morrison's Mr. Schuester. 
I hope that in season three the producers and creator Ryan Murphy is more judicious with their stunt casting.  I suggest Morrison's former 'N Sync member and songwriter for two songs on Morrison's own debut album, JC Chasez (who has already performed with Morrison twice) or for an even more unique choice, "General Hospital" star and theater alum, Bradford Anderson.  A little celebrity goes a long way as the "Glee"-verse already has so many shining stars.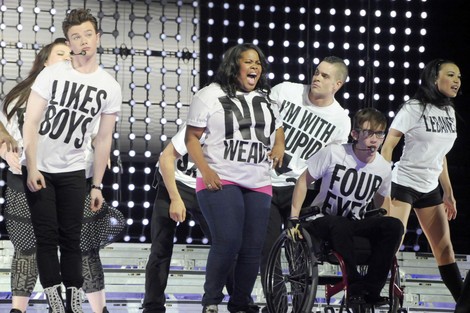 Make us root for New Directions again.  The finale, set in the majesty of New York City, was a moment of pride for both New Directions and the rabid fans who didn't stop believin' in the little choir that could.  However said pride morphed into open-mouthed shock when it was revealed that the glee club, who had boasted about Nationals all year, wrote their original song mere hours before the biggest performance of their lives.  And then I was thrilled when they lost as it's nearly impossible to root for a glee club as talented as this one when they spend more time bickering and angsting instead of preparing for the dreams they covet so passionately.  This was a lesson that they needed to learn. 
In season three, I wish that New Directions draws inspiration from the greats they admire so much and put their blood, sweat and tears into improving for the next competition season (and that they leave the songwriting to the professionals).  But they can save a little energy sniping at each other, though, because that's just good television.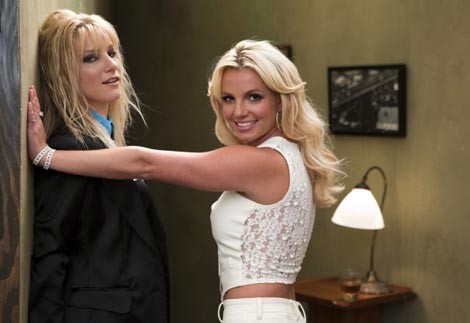 More re-imagining of popular songs.  "Glee" is a show about letting one's freak flag fly.  The kids that make up New Directions, and even their brillo-headed mentor, march to the beat of their own drums.  They toss in five-part harmonies in Kanye West songs or add some white-boy flava to Jay-Z and Alicia Key's "Empire State of Mind."  The Warblers can turn a nightmare of a Katy Perry song into a teenage dream, complete with vocal percussion.  "Glee" is at its best when they re-make mainstream hits, not when they simply cover songs like Britney Spears (although Heather Morris does a better Britney than Britney herself).  I hope they go back to their roots of putting a Broadway spin on modern songs, because what's the point of covering Justin Bieber without handing some jazz hands?
Find out if my wishes come true when "Glee" returns with new episodes on Sept. 20.  If you can't wait until then, go see "Glee: The 3D Concert Movie" opening in theaters today. 
Click here for a sneak peak of Naya Rivera and the crew playing tribute to the late Amy Winehouse in "Glee: THe 3D Concert Movie."