W.i.P Nightclub, Site Of Chris Brown-Drake Fight, Shut Down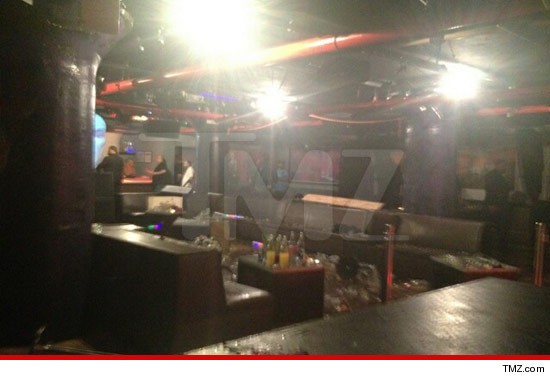 W.i.P., the nightclub where the Chris Brown/Drake melee took place earlier this week, has been shut down indefinitely by the NYPD.

Law enforcement sources tell TMZ the Civil Enforcement Unit (a division of the NYPD) had been looking into violations at the club previously and the events that unfolded this week provided them with the opportunity to examine those violations more closely. 
None of the violations are directly related to the brawl.
More details are trickling out over the fight. It was apparently started when Brown sent champagne to Drake as a peace offering, as the two were on bad terms over mutal friend Rihanna. Drake sent back a message that read "I am f--king the love of your life," which sparked the fight. 
Chris Brown's attorney said he has handed over evidence to authorities that prove Drake's posse was the side that started the fight, and that they used bottles as weapons.