Windell Middlebrooks: Get to Know the Underrated 'Body of Proof' Star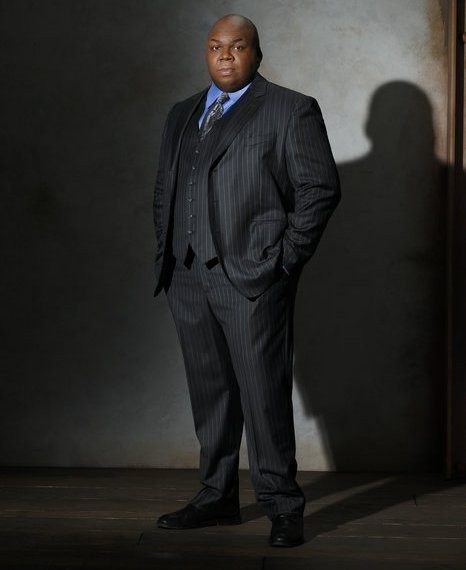 ABC's Body of Proof has been re-energized in its third season, and of all its interesting characters, there's none more entertaining than the blustery Curtis Brumfield, played perfectly by Windell Middlebrooks. BFTV had the pleasure of chatting with Windell recently about the revamped show, working with his leading ladies, and what he gets recognized more for - playing Curtis or those Miller High Life commercials.
"We're not just a procedural," he said, ruminating on what's made Body of Proof develop a passionate fanbase. "You get the cases and we're solving them, but from the beginning the audience got to connect with these characters. We have such an emotional life and it's so relationship-based that they watch to see not just what the case is, but they want to see the drama within the office, with each other. You wonder what a medical examiner does, you wonder what their life is outside of the office, what are their struggle emotionally and how do they handle it. With Curtis, I kind of built up on that from not only the writing, but we also went and we got to meet with doctors and talk with them. A lot of us kind of took that and then took a part of ourselves and built these characters."
The best part of his job? That'd be "The characters I get to work with," he continued. "It was a special situation where we shot the pilot in Providence, and then when [the series] got picked up, we all had to move to Providence for a year and we shot in Warwick. We kind of bonded on a different level because we were all we had. I think that bond kind of carries over to on-camera. We kind of know each other well enough to know who needs what. If Dana [Delany]'s doing this huge monologue and we're there in the scene, we know what to give her, and she does the same thing back."
This season, Windell and the Body of Proof cast have been joined by two new regulars, Mark Valley and Elyes Gabel, both of whom Windell has enjoyed having on the team. "He's a great guy. We enjoy being on set with him," he said of former Human Target star Valley. "He has this kind of dry humor. It's very dry and very subtle, but he will bring it out and he can be a smartass. It's so brilliant. He'll say something to get [me] back, and I don't catch it till I'm like one foot from my trailer."