Win A Set Visit To ABC Family's 'The Nine Lives Of Chloe King'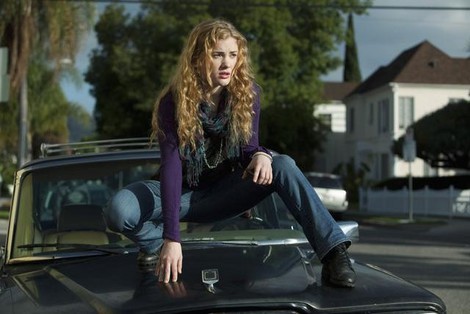 In the new ABC Family series "The Nine Lives of Chloe King," Chloe (Skyler Samuels) is looking forward to celebrating her birthday with her friends and single mother, just like every other year...that is until she starts developing heightened abilities and discovers she's being pursued by a mysterious figure.
Chloe soon learns she's part of an ancient race which has been hunted by human assassins for millennia —and that she may be their only hope for ultimate survival.

On June 14th, 1995, a prophecy was discovered on a stone tablet in a remote cave near the Red Sea. Etched into this stone were Nine Paths -- instructions that lead the way to an amazing someone, known to many as The Uniter. Written in our ancient tongue, this Nine Paths Prophecy clearly states that we, the Mai, must first contact a select group of Humans — the Circle of Strangers.

It is written, "The Circle of Strangers must travel all Nine Paths in order to find The Uniter and help deliver a message of life or death."

Only this group of humans can travel these Nine Paths and lead us to the one.

Every few days clues will be posted that will keep you traveling down the Nine Paths -- these paths will start at abcfamily.com but take you across the internet and give you exclusive videos, photos, and more.

The first person to correctly execute the "Nine Paths" will win the Grand Prize: a set visit to "The Nine Lives of Chloe King."

The series premieres June 14 at 9/8 central.