Willow Smith Travels With A Purple, Insect-Like Spiked Backpack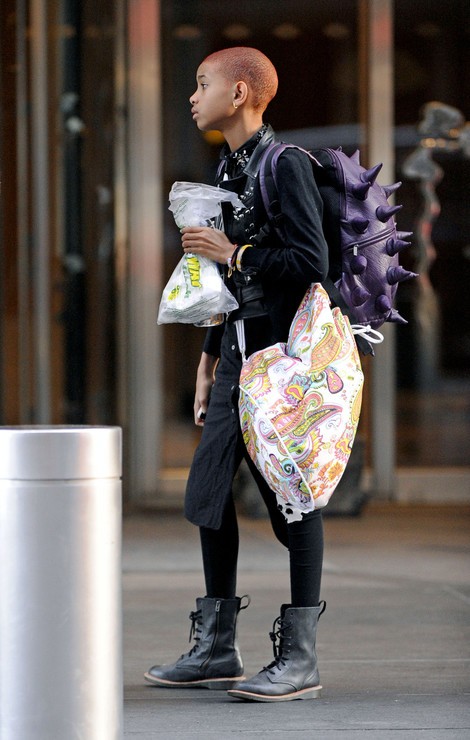 We spotted Willow Smith going to her hotel with her mom Jada Pinkett Smith in New York City on Monday. Still sporting a nearly shaven head, the actress wore combat boots, tights, and a black dress.
She carried a unique purple backpack with spikes available at Neiman Marcus for just $43. The 11-year-old looks like she's experimenting with fashion, and we give her two thumbs up for her unique style.
Her famous father Will Smith stars in the upcoming "Men In Black III," which hits theaters this weekend. In order to set the past straight and head off an invasion of epic proportions, Agent J (Smith) must travel back to the year 1969, when a Young Agent K (played by Josh Brolin) was just a fresh new face on the force.