Willie Nelson Turns 80, Wants To Play Gandalf In 'The Hobbit' Sequels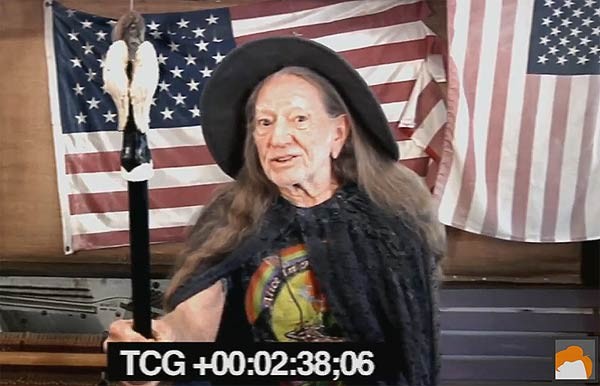 Legendary Country music star Willie Nelson celebrated his 80th birthday on Monday by auditioning to replace actor Ian McKellen in the two upcoming sequels to The Hobbit.

The singer hopes to usurp McKellen in the role of the wizard Gandalf in the films, and recorded a screen test for director Peter Jackson during Conan O'Brien's TBS talk show Monday night.

Nelson took lines from the films and did them his way -- adding a marijuana vibe to "Lord of the Rings" quotes like "You shall not pass" and changing it to "You shall not pass... an unlit joint. Man, that's just not cool."

Willie has been a long time advocate for the legalization of the drug.

"You can hire me and fire that Ian McKellen guy," Willie concludes his tape. "He's a good actor but, hell -- I'm Willie Nelson."