Willie Nelson Adopts Two Abused Horses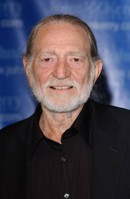 Country star Willie Nelson has given two severely-abused horses a second chance at life by offering up his ranch as a sanctuary.

The On The Road Again hit-maker swooped in to rescue three-year-old stallion Whisper and 12-year-old mare Traveler after learning the animals were being subjected to severe acts of abuse by their current owner in South Carolina.

Both of the horses are now being prepared for their big move to Nelson's home in Texas by members of LEARN (Livestock and Equine Awareness and Rescue Network).

According to LEARN executive Elizabeth Steed, Whisper was badly burned with kerosene but he is already showing signs of improvement.
 
Steed tells the Charleston Post and Courier, "We believe he is certainly out of the woods. Even the veterinarian was impressed. We might have to do skin grafts to repair some of the damage from the burns, but he's just a baby, which is good for him because he can recover easily... Their area was mud and muck and there was no shelter."

"It was not conducive to a healthy horse. And the condition that the horses were in makes me believe that he (owner) knew he wasn't taking care of them and they were losing weight."

Once nursed back to health, singer Nelson will take the pair to the South Carolina State Capitol to advocate for improved animal welfare laws before heading back to Texas to put the horses out to pasture.

Whisper and Traveler's former owner, Dwight Benjamin McCloud, was charged with seven counts of animal abuse and neglect earlier this month.