Willie Garson Directs His First Episode Of 'White Collar'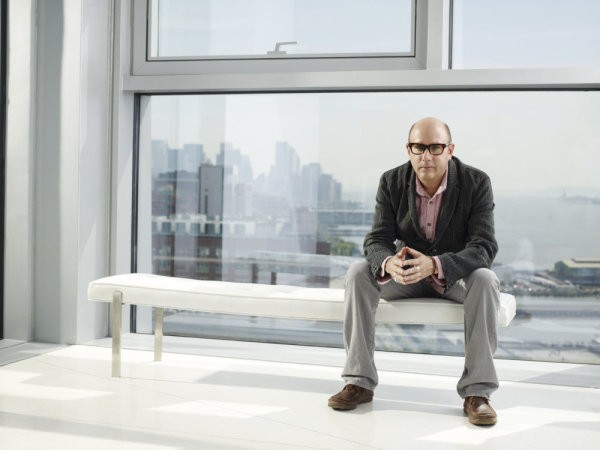 Tonight's episode of White Collar is a special one, because Willie Garson - the delightful actor behind everyone's favorite enigmatic con man Mozzie - will get his first director's credit. BFTV recently had the chance to chat with Willie about making his debut as director and a few other things besides, like finally learning his character's real name!
In "Quantico Closure," we get to poke around in the past of one FBI agent Peter Burke, as he ends up working alongside his ex-girlfriend (played by guest star Kim Dickens), which naturally doesn't go over swimmingly with Peter's loyal wife Elizabeth.  How did Willie end up in the director's chair?
"There's two ways to do it. One is that 'Oh my God, this is something I'm burning to do, this story,' and you develop it and develop it. That happens rarely. It kind of happened with Tim [DeKay]'s first episode ["Stealing Home"]. That was a Yankees episode, because [Peter] was a baseball player," he explained. "In my case, the episode that we'd been developing for over two years kind of fell apart."
"Directing's a whole other ballgame," Willie continued. "Although on our show, our show is very collaborative. We really work it as a team. We work every scene as a team. We rehearse it, change lines, we make suggestions on blocking. It wasn't as bizarre as I thought it was going to be. You're thinking about things you don't have to think about as an actor."
But, he added, "It's so nice to go back to work the next day after your episode's over and just act!"
His work behind the camera isn't the only highlight for Willie this season. Fans finally learned Mozzie's real name - Theodore "Teddy" Winters - and the reveal came as a surprise to the man that plays him, too. "I did not know. I didn't know until I read the script," he said. "It's fantastic. The benefit of a long run is, every episode you get to learn more about the character. You don't get that with a one-season show."
What else could he possibly tell us about the fifth season of White Collar? Well, we were able to get a few hints. "We are under the gun," said Willie. "This guy Hagen [recurring guest star Mark Sheppard] is a bad dude. And we are not used to being in this position because we're such master criminals; we're usually the ones calling the shots. And now someone's calling the shots for us."
"[And] keep an eye on Rebecca [played by Bridget Regan]. That's all I want to say about that," he added. "That's going to get to get interesting too. It's always interesting when Neal gets a love interest. That takes us to some interesting places later in the season."
"What's important to us this season is that people need to know they can jump on the show at any time," Willie told us. "Our show isn't so heavily serialized that you feel like Heroes, or Lost, or 24, or something. That you feel like you can't jump on. It's more in the realm of like, Columbo or Mission: Impossible. There's always a great caper every episode that begins and ends during every episode. This season has been really interesting with that."
Just don't ask this fantastic actor to recommend another role from amongst his lengthy resume. "Of my hundred movies and three hundred and fifty episodes? Nothing really comes to mind," he reflected. "I just like people to enjoy what they enjoy. Every time you do something you get a new fan, hopefully. I try to mix it up. I try to make the roles different. It just kind of goes on. You never know what's going to resonate with someone."
Certainly, he's won the hearts of White Collar fans around the world with his endearing portrayal of Mozzie, and now we're going to get to see his handiwork behind the camera as well.
Make sure you don't miss Willie's directorial debut as White Collar airs tonight at 9 PM ET/PT on USA. You can also follow him on Twitter (@WillieGarson).
(c)2013 Brittany Frederick. Appears at Starpulse with permission. All rights reserved. No reproduction permitted. Visit my official website and follow me on Twitter at @tvbrittanyf.