William Shatner Wrote A Book About Life Lessons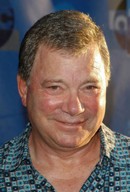 Veteran actor William Shatner is sharing his life lessons with fans in a new book.

The Star Trek icon has teamed up with comedy writer Chris Regan to co-author "Shatner Rules: Your Guide to Understanding the Shatnerverse and the World at Large."

The tongue-in-cheek tome, which also contains fun facts and stories about the star, explores the 80 year old's optimistic way of viewing the world and features a collection of his best advice.

He says, "The book is not only funny and a great amusing read, but it expounds on saying yes to opportunity, saying yes to life, opening yourself up to life. By saying no, you're saying no to life. And so the book is very amusing and very funny, and yet it has something to say."