Will.i.am Recommends Students To Study Abroad In China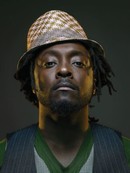 Rapper Will.i.am has signed up to perform a special concert in China to encourage American students to study abroad and expand their cultural boundaries.

The Black Eyed Peas star met with officials at the U.S. State Department in Washington, D.C. on Friday and agreed to headline a gig for the 100,000 Strong Initiative, a motion made by President Barack Obama to match the rising number of Chinese students who travel to America to learn.

The singer's show will benefit Americans Promoting Study Abroad, a non-profit organization which provides financial support to low-income students partaking in exchange programs in the Asian country.
A date for the concert has not yet been set but the gig will take place in Beijing by the end of the year.

The I Gotta Feeling hit-maker will also be joined by a number of other American and Chinese artists in an effort to promote diversity.