Will The Discovery Channel Finally Solve The Mystery Of Amelia Earthart?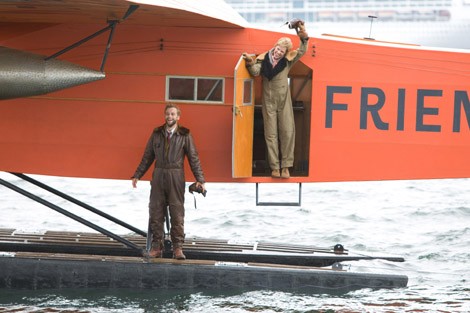 On Tuesday, the Discovery Channel and The International Group for Historic Aircraft Recovery (TIGHAR) departed from Honolulu to search for evidence of Amelia Earhart's long-lost Lockheed Electra aircraft.

"The search for answers in the Earhart mystery has been a decades-long passion for all the members of TIGHAR," said Richard Gillespie, TIGHAR Executive Director & Expedition Leader. "The exhaustive research leading up to today's departure gives us great hope that the Niku VII7 expedition will provide conclusive answers in the search for Earhart's final landing place."

The on-board activities and underwater findings of the Niku VII7 expedition will be captured exclusively by Discovery and broadcast as a documentary this coming August.  Over the course of the 26-day expedition, an 18-person research crew aims to locate, identify, and photograph any and all surviving aircraft wreckage that they believe may still be in the deep waters surrounding Nikumaroro (formerly Gardner Island), an uninhabited coral atoll in the southwestern-Pacific Republic of Kiribati.

The underwater search will focus on the reef slope off the west end of Nikumaroro, where waters can reach depths of up to 1,500 meters (4,921 feet). This deep-water search is made possible by the use of specialized robotic equipment brought in from the continental U.S. courtesy of FedEx Corp.