Will Smith Slams Rumors Of Split With Jada Pinkett-Smith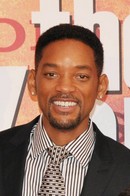 Will Smith has dismissed reports suggesting he and wife Jada Pinkett-Smith are on the verge of splitting up, insisting their marriage is "intact."

In Touch Weekly first reported the couple had separated after 13 years of marriage on Tuesday morning but representatives for the Smiths and Will's son Trey have since addressed the story, insisting the pair is still together.

Trey took to Twitter.com to play down the story, writing, "Will and Jada getting a DIVORCE ..NOT TRUE AT ALL!!"

And Smith himself has now issued a statement through his rep.

He writes, "Although we are reluctant to respond to these types of press reports, the rumors circulating about our relationship are completely false. We are still together, and our marriage is intact."