Will Smith Pens Emotional Tribute To 'Fresh Prince' Co-Star James Avery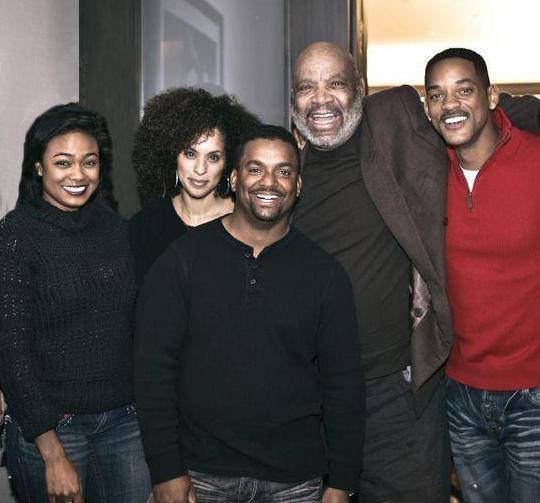 Will Smith has paid tribute to his former "Fresh Prince Of Bel Air" co-star James Avery, who died last week at age 68.
The actor posted a photo on Facebook with the caption: "Some of my greatest lessons in Acting, Living and being a respectable human being came through James Avery. Every young man needs an Uncle Phil. Rest in Peace."

He added, "This photo was the last time we were together."
Last week, Smith's wife Jada Pinkett Smith posted on Facebook: "Happy New Year everyone! I was hoping to start the new year differently but we have lost yet another friend. James Avery who we all lovingly know as Uncle Phil from The Fresh Prince has passed. Our condolences to aunt Florence (his mother), Miss Barbara (his wife) and all those who loved him. Rest in peace James."
Avery, who played Uncle Phil in the popular 1990s sitcom, died in a hospital in Los Angeles, Calif., on Tuesday  from complications following open heart surgery.
"Fresh Prince" centered on a California family who winds up taking care of their nephew, a street-smart teenager from Philadelphia.