Will Smith And Jada Pinkett Laugh Off Latest Split Rumors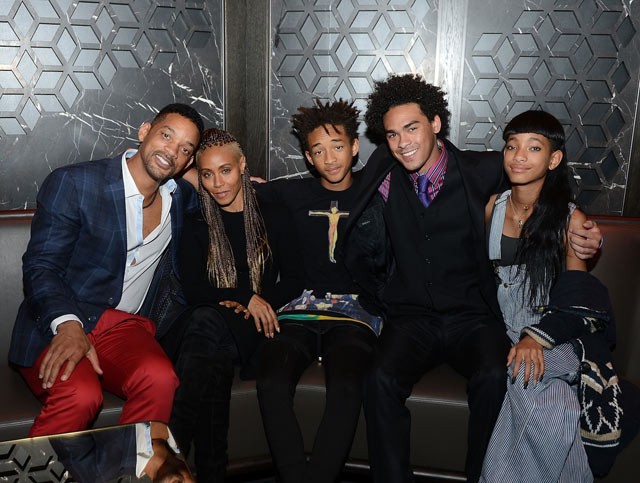 Will Smith and wife Jada Pinkett-Smith have once again laughed off rumors that their marriage is in trouble.

The couple spent Sundy night at the Hakkasan Las Vegas Restaurant inside the MGM Grand Hotel & Casino celebrating the 21st birthday of Will's oldest son Trey, from his brief marraige to Sheree Zampino.

The family dined together in the restaurant's Ling Ling Lounge with 50 other guests, including Trey's mother and Will & Jada's kids Willow and Jaden, enjoying dishes including a Crispy duck salad, Hakka steamed dim sum, Mongolian-styled beef tenderloin and more.

Last week Will was at the center of rumors that he had been cheating on Jada after pictures from a night out with "Focus" co-star Margot Robbie were published, showing the couple getting close in a photo booth.

It turns out that the photo booth was brought to the set by producers on the last day of filming and everyone was just "goofing around."

23-year-old Robbie, who is seen pulling up her top to reveal her bra in one shot, even addressed the rumors on her Twitter page.

"Been working nonstop, just catching my breath. There's absolutely no truth to the ridiculous rumor," she said. "It's disappointing that goofing around on set could be taken so out of context."

During the evening Will and Jada were reportedly in high spirits and hardly ever left each other's side. They were also spotted dancing together.