Will Sacha Baron Cohen Score Again With 'The Dictator'?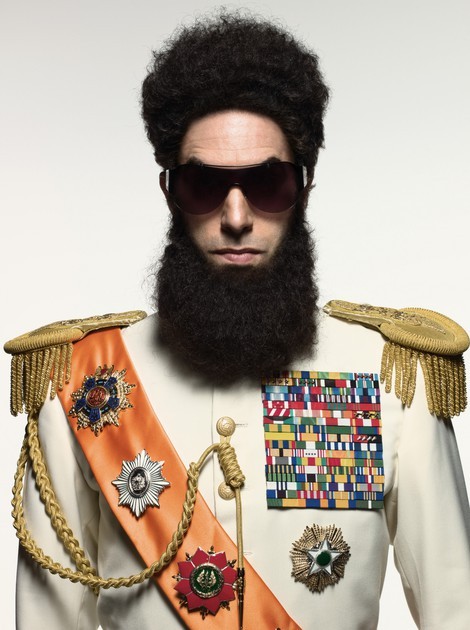 Sacha Baron Cohen, one of the most talented and controversial actors in Hollywood, is currently filming his next movie, The Dictator, which will likely spark as much public discussion as his first two films. In the comedy, which is scheduled to be released May 11, 2012, Baron Cohen plays two different characters: one is an oppressive dictator of a Middle Eastern country who is overthrown, and the second is the poor goat herder lookalike that replaces him. The film's log line describes it as "the heroic story of a dictator who risked his life to ensure that democracy would never come to the country he so lovingly oppressed." The tongue-in-cheek description sets the tone of the picture which will surely be a sarcastic take on world politics.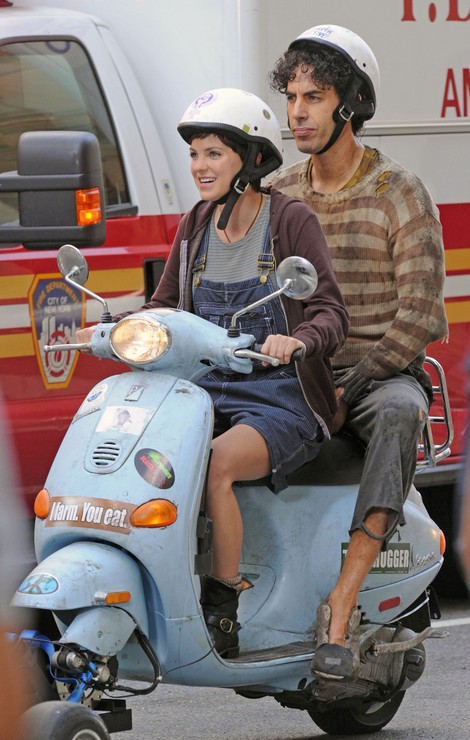 Joining Baron Cohen will be Oscar-winner Sir Ben Kingsley, Anna Faris, John C. Reilly, B.J. Novak, JB Smoove, and Megan Fox. Faris' character is said to be the owner of an organic food store who begins a relationship with the former dictator; the other actors' roles are still being speculated about. Possibly the strangest aspect of the film is that it is loosely based on the novel Zabibah and The King which was revealed to have been written by Saddam Hussein before he died. Baron Cohen and Co. are taking many liberties with the adaptation and will likely poke fun at Hussein's reign as Iraq's president.
Though he is one of the most successful comedic actors working today, Baron Cohen didn't reach mainstream celebrity status until relatively recently. He scored a major fan base with Da Ali G Show, which aired in on Channel 4 in England in 2000 and was revived on HBO and ran in America from 2003-2004. In 2006, Baron Cohen adapted one of his most popular characters from Ali G, Borat Sagdiyev, into the feature film Borat: Cultural Learnings of America for Make Benefit Glorious Nation of Kazakhstan. The R-rated mockumentary, which grossed $128 million in the U.S., made Baron Cohen one of the most recognizable faces in the country despite being a very private person when not performing. The film also courted plenty of lawsuits against the actor from people who appeared in the movie, but claimed they weren't aware of what was happening. All lawsuits were dismissed.
Quickly, Baron Cohen, or Borat rather, was appearing on every talk show and even made an appearance on Saturday Night Live. After taking supporting roles in several films, including Talladega Nights: The Ballad of Ricky Bobby and Sweeney Todd: The Demon Barber of Fleet Street, he took another of his Ali G characters, Bruno, and tried to re-create the magic of Borat. Released in 2009, Bruno did not have the same success as Borat and grossed only $60 million domestically.
Now he is back with The Dictator which is directed by Larry Charles, the director of both Borat and Bruno. The movie won't be released for almost 10 months, but his rabidly loyal fans are waiting impatiently for any nuggets of insight into the story. Though Baron Cohen is being very secretive about details of the plot, he is not trying to hide the many physical permutations he will make in the film as plenty of pictures of the production, which is currently shooting in New York City, have already popped up online. There is even an "official" website for the movie (www.dictatorthemovie.com) which may or may not be secretly run by Paramount Pictures.
With Baron Cohen's talent for hilarious characters and outrageous humor, The Dictator could be the most successful comedy of next summer. For now, though, fans will just have to wait and keep their eyes out for any leaked pictures or footage.