Will Rihanna & Chris Brown Present Together At MTV Video Music Awards?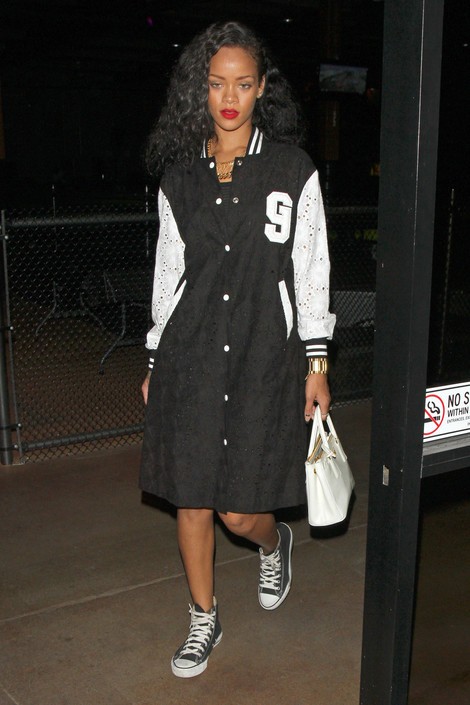 The MTV Video Music Awards take place on Sept. 6, and rumors are circulating that Rihanna and Chris Brown will present an award together.
In a recent interview with Oprah Winfrey, the Barbadian beauty confessed that Brown was the love of her life, three years after he beat her up following the 2009 Grammy Awards.
Both stars are nominated for awards at the show and earlier this year worked together on a remix version of her song "Birthday Cake."
Confirmed presenters at the event include the Wanted, Andy Samberg, Rashida Jones, Ke$ha, Miley Cyrus, Wiz Khalifa, Mac Miller and the U.S. women's gymnastics team.
According to HollywoodLife.com, Rihanna would definitely join Brown on stage. "That's obvious. Hell yeah, she would. [There isn't anything] she wouldn't do for that [him]. She'd do just about anything for him," a source said.