Will New Fox Series 'Dollhouse' Survive The Friday Time Slot?

Joss Whedon
is a legend in his own right, known both for his offbeat sense of humor and his knack for writing strong female main characters. It's been a few years since his era of television gold ("
Buffy The Vampire Slayer
," "
Angel
," "
Firefly
") was on the air, but now he's coming back in a big way on the FOX network.
"
Dollhouse
" premieres February 13, starring Whedon alum
Eliza Dushku
(also from "
Tru Calling
") and sci-fi favorite
Tahmoh Penikett
("
Battlestar Galactica
").
"Dollhouse" is about a hidden facility which creates a secret group of people nicknamed 'Dolls' or 'Actives.' They have their memories and personalities wiped out entirely so that a number of new backgrounds and personas can be imprinted on their mind's blank slate. Along with a new mental memory, the Dolls are given muscle memory, skills, languages, and whatever they need to have for their next mission. This could include judo or kung fu if it is an assassination, or simply ballroom dancing if it is an escort job. After their task is over, the Dolls are wiped clean of that memory as well and blank until the next job. While the Dolls did apparently volunteer for this life, it is still considered highly illegal and they have to constantly be on the look out for the police.
Dushku stars as Echo, one of the best Dolls that slowly becomes self-aware. She does not get wiped so easily and starts to question her role in missions. This does not make Adelle DeWitt (
Olivia Williams
) very happy as the cold, apathetic leader of the Dollhouse. Meanwhile, FBI agent Paul Ballard (Penikett) is assigned to look into the Dollhouse and find out the truth of the organization. He will serve as a possible romance for Echo and a foil for her. The cast includes
Fran Kranz
as Topher Brink, the scientist who runs the technological part of the Dollhouse and enjoys imprinting the Dolls with each new mission, and Boyd Langton (
Harry J. Lennix
) who is Echo's handler. Fans of Whedon's former shows will be excited to know that another of his alumni, Amy Acker, will be a reoccurring character on the show.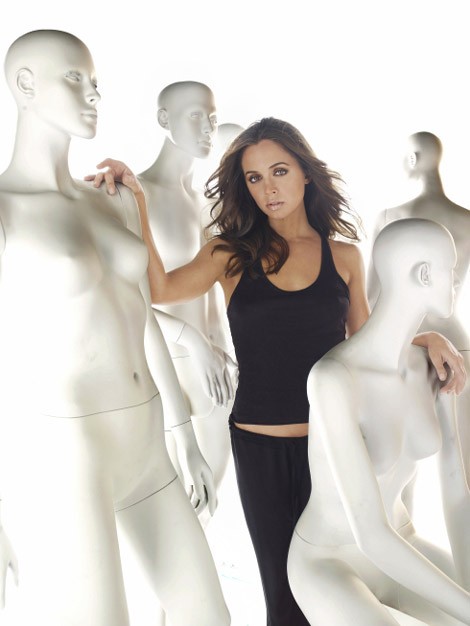 Now, there is a bit of a drama going on with this show. The last time Whedon worked with Fox was with "Firefly," and the cancellation of that show was often blamed on Fox's constant desire to switch its time slots and publishing episodes randomly rather than linearly. "Dollhouse" has been given the Friday night slot at 9 PM EST, which is considered a death slot in the past due to the lack of viewers wanting to stay in on a Friday night to watch TV. Fox's other sci-fi show "
Terminator: The Sarah Connor Chronicles
" has been moved to Friday as a lead in. It remains to be seen if any show can survive a Friday night slot on Fox.
If you are interested at all in this concept or Joss Whedon, watch "Dollhouse" and save the show from potential cancellation. At the very least know that the show will air with half the commercials, giving several extra minutes to the running time and giving the viewers a relief from annoying ads! "Dollhouse" promises to be an exciting and unique sci-fi show about identity with romance, action, and plenty of drama to go around. Check out the premiere Friday, February, at 9 PM EST on Fox!
Story by
Chelsea 'Dee' Doyle
Starpulse contributing writer