Will Kristen Stewart's Affair Affect 'Twilight' Ticket Sales?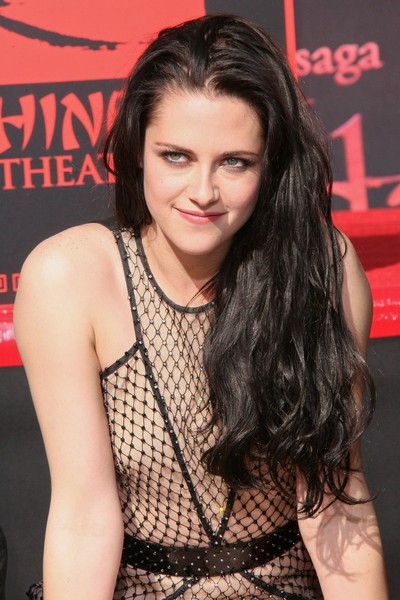 Kristen Stewart's shocking confession that she cheated on boyfriend Robert Pattinson probably won't affect how the former couple's upcoming final installment in the Twilight Saga fares at the box office -- but promoting the film might be a little awkward.

The on-screen couple's co-star, Christian Serratos, says she doesn't think the stars' personal lives will interfere with the November release of The Twilight Saga: Breaking Dawn - Part 2.

"Of course people are fans of us now, but I think above anything, they're fans of these characters. I don't think anyone's really gonna give a s**t," Serratos tells UsMagazine.com. "They're gonna see the movie; it's going to be awesome."
Nancy Kirkpatrick, the president of Summit Films' worldwide marketing division, also thinks the film will do just fine at the box office.

"While it is studio policy not to comment on the personal lives of actors, Summit is moving full steam ahead and looking forward to this November's opening of The Twilight Saga: Breaking Dawn – Part 2," Kirkpatrick tells Entertainment Weekly.
"We are confident that the film delivers amazing entertainment for our passionate fans and general audience alike," she adds.

Photographs of Stewart making out with Snow White and the Huntsman director Rupert Sanders surfaced last week, prompting the actress to issue an apology to her now ex and her fans.

Pattinson has since moved out of the couple's Los Angeles home.