Will Kate Beckinsale Ever Do A Full-Frontal Nude Scene?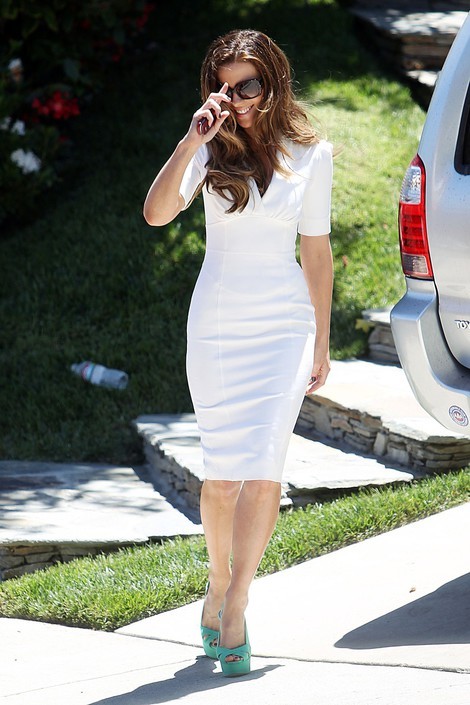 We spotted the lovely Kate Beckinsale in a form fitting white dress and turquoise high heels in Los Angeles yesterday. The actress recently talked to Allure magazine about the prospect of baring all on the big screen and how she felt when her mom stripped off for British TV series "Singles" in the late 1980s.
The actress admits she was humiliated when her mother filmed the scene. She explains, "It was a TV thing, and there was a full-frontal nude scene. I had to beat a few kids up the next day. They'd come by and say, 'We've seen your mother naked!' It was more slapping and fingernails. But it did the job."
As a result, Beckinsale won't make her daughter Lily go through the same thing.
She says, "I haven't done an awful lot of nude scenes. And I've been somebody who has had a child for a very long time. Most of my peers don't have a 13-year-old. And it's embarrassing."
And there's certain things she won't say either. "My daughter said to me, 'You know, I'd really love it if you never said the word 'vagina' in an interview again.'"
Unfortunately, she just did.
Beckinsale stars in the upcoming film "Total Recall" opposite Colin Farrell and Jessica Biel.