Will Ferrell & Zach Galifianakis Surprise Fans By Serving Coffee In Seattle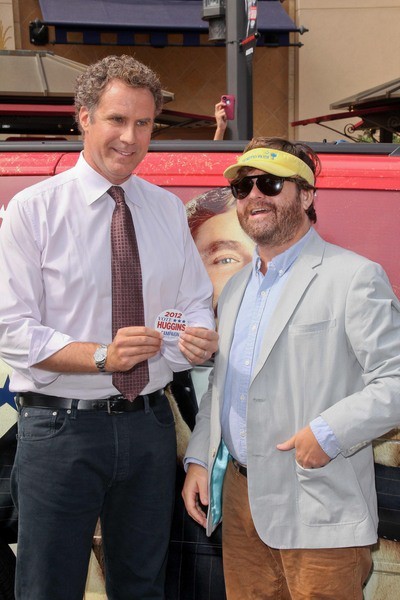 While promoting their new film "The Campaign," Will Ferrell and Zach Galifianakis served espressos in a tiny coffee shop in Seattle, Washington, on Thursday.
According to Seattle Pi.com, hundreds of fans learned about their appearance at the Local Color Cafe in Pike Place Market and began lining up at 6 a.m. to meet the hollywood stars.
So far, the actors have visted a Chicago Cubs game, the Naval Air Station in Fort Worth, Texas, and The Grove shopping complex in Los Angeles as part of their 11-city tour to promote the film. The Seattle appearance drew the most fans so far.
Ferrell told MSNbc.com, "It's obviously extremely nice and flattering, but then we felt guilty that we were just whisked into a coffee place and really only made contact with maybe 25 people.It's almost like you want to take a full-page ad in the newspaper tomorrow saying, 'Sorry'.I won't actually follow through with that."
He and Galifianakis both came up with the concept of the film. Galifianakis explained, "The beginning of it was Will and I went to lunch and were trying to figure out like what could we do together.At first it was centered around the boy pageant circuit.It doesn't even make sense. Two Southern guys."
The film centers on two powerful CEOs who pit a blundering congressman against an unlikely political newcomer in order to seize control of a crucial North Carolina district. It hits theaters Aug. 10.