Will Ferrell Wears A Crazy Money Suit To 'Spoils Of Babylon' Premiere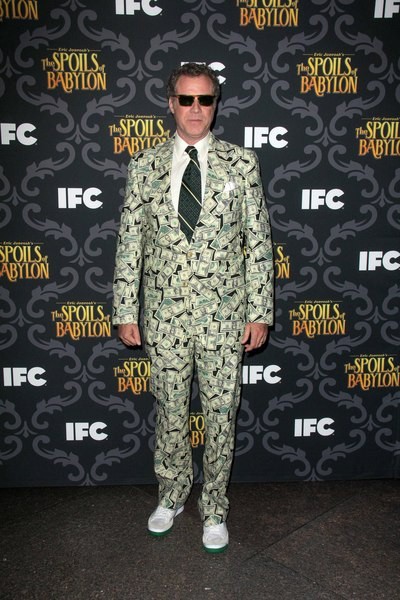 Will Ferrell has finally dropped his "Anchorman" persona, but that doesn't mean he's acting like a regular guy again.
The actor donned an unusual money suit to the Los Angeles "The Spoils of Babylon" mini series premiere on Tuesday. But his ensemble was rather appropriate for the event he was promoting.
The IFC series stars Ferrell, Tobey Maguire, Kristen Wiig, Jessica Alba, and other celebrities and spoofs epic mini series that dominated the television landscape in the 1970s and 80s.
It debuts on Jan. 9.
Ferrell also voices a character in the upcoming "The Lego Movie," which centers on an ordinary LEGO minifigure who trys to prevent a LEGO tyrant from gluing the universe together. It hits theaters on Feb. 7.