Will Ferrell To Produce Animated 'Flintstones' Movie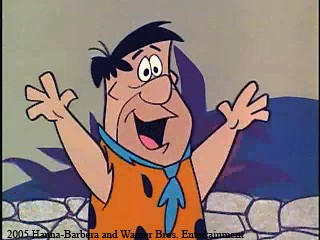 Will Ferrell and production partner Adam McKay are working to bring The Flintstones back to the big screen.
The Hollywood Reporter says Warner Bros. and Ferrell's production company Gary Sanchez are involved in the creation of an animated film based on the 1960s cartoon. Chris Henchy, who co-wrote The Campaign, is working on the script.
The last time we saw the Flintstones was the live action film Viva Rock Vegas in 2000, which was critically panned and never recouped production costs. A previous live action film in 1994 made over $340 million worldwide.
In 2011, Seth MacFarlane attempted to revive the franchise on FOX, but his pilot script wasn't well-received and he abandoned the project.