Will Ferrell Stars In 'Casa De Mi Padre,' In Theaters March 16 (Watch Trailer!)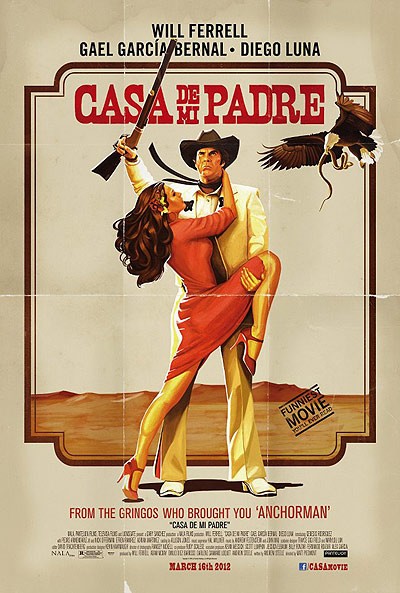 Will Ferrell stars as Mexican cowboy Armando Alvarez in his first Spanish-language film, Casa de Mi Padre, opening March 16.

The film, billed as "The Funniest Movie You'll Ever Read," centers on Armando trying to save his family's failing ranch. After Armando's brother, a successful businessman (Diego Luna), shows up to pay off all of their late father's debts it seems as though the ranch will be saved. Until Armando falls for his brother's fiance (Genesis Rodriguez), that is. Things quickly unravel, thrusting the family into a war with one of Mexico's most feared drug lords (Gael Garcia Bernal).

The film also stars Efren Ramirez and was directed by Funny or Die.com's Matt Piedmont.

Check out the hilarious trailer below!