Will Ferrell Is A 'Big Dick' To A Box Of 'Little Chicks'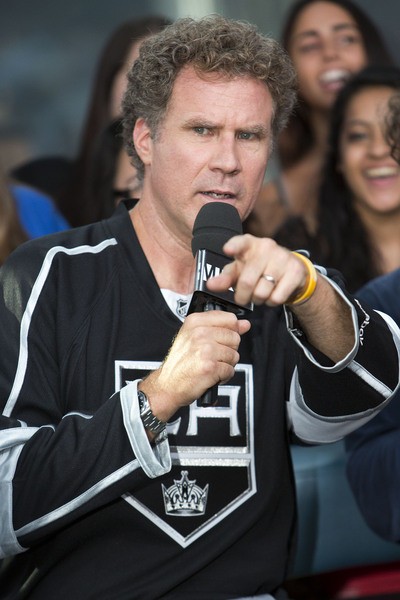 Will Ferrell spouted abuse at a box of baby chickens wednesday night on Conan in an adult film spoof. 
The Campaign star was game for the X-rated spoof Big Dick, Little Chicks and agreed to be the 'big dick' and bully the fluffy baby birds. Conan O'Brien has created a .xxx domain to place adult spoofs and highlight them on his show.
He joked, "My friends tell me I'm a pretty good dick sometimes," before the box of chicks was placed on his lap. 
Ferrell said, "Hey, go f--k yourselves," and added, "You guys look soft; that's good because I'm gonna wipe my butt with you." 
The actor then flipped the chicks his own bird and held up a photo of a  chicken, stating, "Hey, check it out guys, it's a picture of your mom..." He then started kissing the photo suggestively. 
Ferrell ended the cruel skit by offering the babies a chicken nugget.