Will Ferrell Dons 'MegaMind' Outfit For Comic Con (Video)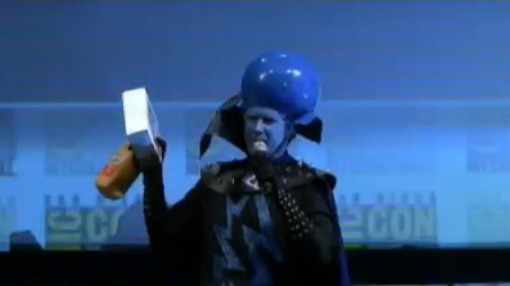 Will Ferrell put on some blue paint, a big blue helmet, and a fiendish outfit for a Comic Con panel on his latest movie MegaMind. He also brought orange juice!
Tina Fey and Jonah Hill also came on stage to field questions, although they were normal clothing. "I thought we said we were going to dress up," said Will. "I feel like a turd." Fey was quick to point out, "I did dress up - I play a normal person in the movie."
Only one person was missing: Brad Pitt. Will brought out a cut-out of the star and it was explained that it would "field any questions."
MegaMind hits theaters in November.