Will Colorado Tragedy Affect 'The Dark Knight Rises' At The Box Office?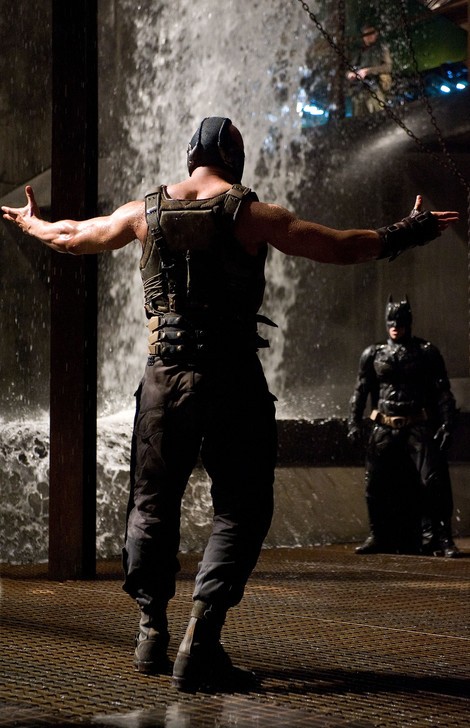 Millions of Batman fans who attended midnight screenings of The Dark Knight Rises Friday most likely woke to the sobering news later in the morning that a gunman wearing a bulletproof vest and a gas mask killed 12 people in injured over 50 more at a midnight screening of the film in Aurora, Colorado.

Police arrested a suspect identified to be James Eagan Holmes, 24, behind the movie theater; and he was reportedly armed with a high-powered AR 15 rifle, a Glock 40 pistols and a Remington 870 shotgun.

According to website TMZ.com, the 24-year-old shooter identified himself to police as "The Joker," and had dyed his hair red.

The film grossed over $31 million from the Friday midnight screenings, and many are now speculating if the incident will scare people out of going to the movies this weekend.

Since the shootings the Paris premiere of the movie has been canceled, leaving the cast and crew "devastated"; and many theaters have upped security in the wake of the massacre.

"Nothing like this has ever happened," says Jeff Bock of Exhibitor Relations, a firm that reports box office earnings for movies. And he thinks the Colorado shooting will affect the film's opening weekend.

"I think it will hurt (the opening), honestly," he tells E! News.

"There's definitely dark clouds now."

According to FOX News, while some law enforcement agencies across the country beef up security - such as in New York City, where the fear of copycats is a concern; most are working with The National Association of Theater Owners and going over security procedures to avoid a repeat occurrence.

Although the Colorado incident has surely invoked fear in cinemagoers nationwide, it appears isolated; as Holmes had a methodically thought out plan, including booby-trapping his apartment by running several sophisticated tripwires to explosives throughout the residence. The same song was reportedly playing on a loop on his stereo when police arrived at his apartment.

But perhaps many who are skeptical should heed the words of Colorado Governor John Hickenlooper: "We can't allow people that are aberrations of nature to take away the joys and freedoms we enjoy."