Will Cheryl Cole's Thick 'Geordie' Accent Affect The Success Of The U.S. Version Of 'The X Factor'?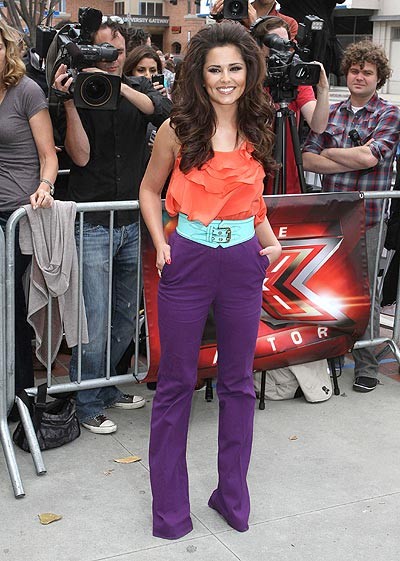 Cheryl Cole, a former singer in British girl-group Girls Aloud, will be coming to TV sets across America this fall as a judge on Simon Cowell's new music talent search show, The X Factor.

The gorgeous singer is a stranger to the U.S., but not to The X Factor - she served as a judge on the fifth & sixth seasons of the original British version of the show. Simon Cowell, creator & fellow judge on the series, spoke very highly of her when he first convinced her to do the show.

"I knew she was going to be good because she speaks like normal people speak. People can relate to that. And I think that is the best sign of a judge," he told The Sun in Feb. 2010.

But it's how she actually speaks that has some folks worried. Chezza - as they call her 'across the pond' - hails from Newcastle upon Tyne, in the northeast region of England (And home of the world's greatest beer), where the locals are nicknamed "Geordies" for their distinct dialect. (We're not worried though, because we think her accent is really sexy!)

When she arrived for her first day of work, she stepped out of a black SUV (looking smashing, baby, in purple and orange with teased hair) and got a very warm welcome from the excited crowd.

Fellow judge Paula Abdul introduced Cheryl to the crowd, saying, "She's a superstar in her own right, welcome Cheryl Cole."

"I'm thrilled to be here," Cheryl exclaimed. "You might have to bear with me and the accent just a bit. I hope you are all looking forward to getting to know me."

Her accent reportedly left some contestants scratching their heads,  but she's confident that people will quickly get used to it.

"It might take you a second to understand my accent but we'll get there," she says.

But will U.S. audiences take to the star?

If the crowd of 3,000 X Factor hopefuls at the taping of the Los Angeles auditions at the University Of Southern California is any indication, that would be a big 'yes,' as they were heard chanting "We love Cheryl" as she ended her first day's work.

And even Simon Cowell is sure people will love her. He fought to bring Cole in to replace Sharon Osbourne for the fifth season of the British X Factor, and explained that he had to twist her arm because he knew how good she would be.

"If you bring somebody on a show, you're not bringing them on to be unpopular!"

Which means it's a good bet he knew what he was doing when he signed her to the U.S. version of the show.

Welcome to America, Cheryl. All eyes (and ears) will be on you this fall.


---

Have you heard Cheryl's accent yet? Check out the video clips below, along with the video for her hit single "Parachute."

The X Factor is set to premiere in September on FOX. Music mogul L.A. Reid will join Simon, Paula and Cheryl on the judge's panel, and former Pussycat Dolls Nicole Scherzinger and Welsh TV host Steve Jones.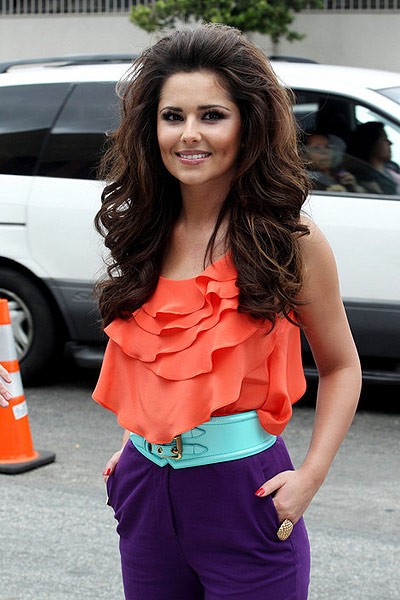 Click for more great Cheryl Cole pictures: