Will Arnett Begs For Arrested Development Relief

Fans of
Arrested Development
can rejoice that the long-rumored movie is actually going to happen. The actors from the show can rejoice too, though they don't know what's in store yet.
Will Arnett
, who played the family's aspiring magician Gob, almost dreads finding out where Gob will be years later.
"Boy, who knows?" Arnett speculated. "I'm going to have to beg Mitch [Hurwitz] for mercy on that one. I'm sure he'll have me in some kind of compromising position, but I'm not entirely sure. I don't know if Mitch is really sure yet either but it'll be really fun to get back into that world. I'm looking forward to it."
The whole cast is signed to reprise their roles as the Bluth family. The rumored holdout
Michael Cera
has reportedly signed, though all of this was outside of Arnett's knowledge.
"I'd heard that too but I hadn't heard that in any official capacity so I really have no idea. That's kind of out of my pay scale but I'm excited about doing the movie. Honestly, I'm not really sure as to who is or who isn't on board. As far as I know, everybody is prepared to do the movie so I really don't know in that kind of stuff."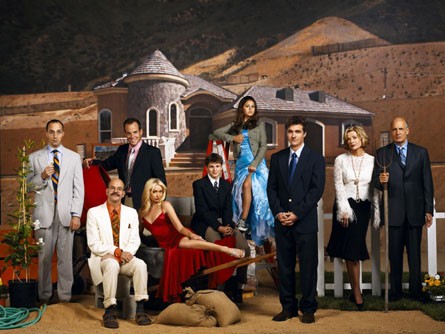 Story/Interview by
Fred Topel
Starpulse contributing writer